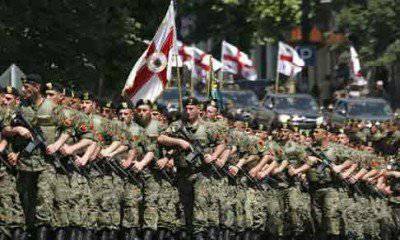 On March 22, the Georgian parliament approved in the first reading the adoption of an amendment to the Law on Military Duty and Military Service, which provides for a reduction in the mandatory period of service from 18 to 12 months. All 77 deputies voted in favor of the amendment unanimously.
According to the authors of the bill, the reduction of military service will help resolve problems related to military draft, as under current legislation, the rotation of recruits does not occur at the same time. The bill provides for granting a deferment for those who registered for the Unified National Examinations for the purpose of entering the university, reports "
News
- Georgia. "
The reduction of the service life in the Georgian armed forces is taking place as part of the transition to a fully contractual professional army. As the Minister of Defense of the country Irakli Alasania stated earlier, the final transition to the contract principle of recruiting an army will occur by the end of 2016 - the beginning of 2017 of the year.
At the moment, according to official data, up to 75% of the Georgian army already consists of contract servicemen. Together with the reduction of the service life will be reduced and the number of conscripts. Alasania proudly noted that during the last recruitment, more than 4 thousands of volunteers volunteered to serve in the army.
"The number of professional employees in the Georgian army is growing, so the Ministry of Defense has the highest trust rating among government departments, so there will definitely be no problems in filling the army ...", the Georgian Defense Minister said.