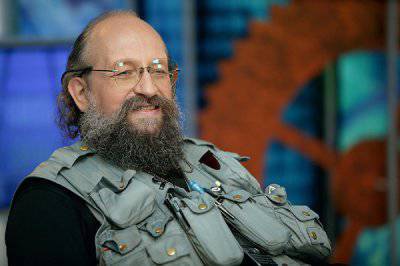 I am not sure that the scientific and technical groundwork left to us from the Soviet era is completely exhausted. There, in my opinion, there was much more than any present deputy minister can imagine - even a well-educated one. But, unfortunately, I cannot exclude such a version.
I can only follow many researchers to note that the Soviet era began with an incomparably smaller margin. Although there was also something there, and in Internet disputes, many point to some prominent pre-Soviet scholars who have become Soviet. But it is understandable: individual scientists - even outstanding ones - are not yet a school, not a system of regular scientific and technical feats.
Then the country got out of the situation by a combination of many methods. First of all, they began to buy abroad - instead of finished products - industrial equipment, licenses, technological subtleties. At the same time, many talented foreign engineers and scientists were invited to the country to teach our specialists by personal example (for example, the outstanding artillery designer Vasily Grabrilovich Grabin, after graduating from the Artillery Academy in 1930, worked for a year in the design bureau of the Putilov factory, and then ended up in the design bureau No. 2 of the gun association of the People's Commissariat for Heavy Industry, where a large group of German engineers worked, and the head of this group Focht actually established his orders not only on to both, but also for the Soviet designers, Grabin and, in spite of the arrogance of the Germans, learned a lot from them). Even the German military was given training ranges for practicing the use of weapons prohibited by Germany under the Versailles Peace Treaty (poisons,
Tanks
, aircraft), having received the payment of invaluable combat experience.
But the main means of developing their own science and technology was massive training. Not only secondary, but also higher. They taught virtually everyone (albeit with political restrictions: people from classes privileged under the old regime, until the end of the New Economic Policy, restricted access to universities, because it was difficult to distinguish their natural abilities from pursuing basic standard tasks) and didn't bother for a long time such necessary things in our modern view as exams. Moreover, they even used forms of collective learning, which at present are perceived as the most profane profanation - when, for example, the knowledge of the whole group is evaluated by one of its representatives for the choice of the group itself. It is clear that a particularly high quality of education cannot be achieved in this way. But such a massive training of all in a row allowed, at least, to give those who are good at learning the opportunity to manifest. Even if out of a hundred people one became a good engineer and out of a thousand people one became a good researcher - this already paid for the costs of training everyone: after all, in science and technology even a lone person can provide the basis for the colossal breakthroughs of many hundreds.
Moreover, they taught at once across the entire spectrum of the exact sciences and engineering disciplines, not limited to indisputably important areas. After all, for the implementation of any major development requires countless additional improvements - sometimes small, but necessary. That is why sometimes many years pass from the idea to its implementation. And it is impossible to predict in advance exactly which additions and in which sectors will be needed. Who, for example, foresaw that for automation of electric welding (and without it, we could not produce the legendary T-34 many thousands monthly) will need ceramics with a strictly defined melting temperature (as a coating for electrodes), and then powdered fluxes to use Bay wire electrodes! In science and technology, no less than in military affairs, breakthroughs must be supported by an offensive along the entire front.
However, workers also had to be trained - and at considerable expense. So, Joseph Vissarionovich Dzhugashvili at the reception of advanced employees of the metallurgical industry in the Kremlin 1934.12.26 said: "We had too few technically literate people. We have a dilemma: either start with teaching people in technical literacy schools and put off the production and mass operation of machines until 10 for years until technologically competent personnel are developed in schools, or start building machines immediately and develop their mass operation in the national economy. in the process of production and operation of machines, to train people in technology, to develop cadres. We chose the second path. We went openly and deliberately to the inevitable costs and cost overruns associated with a lack of technically trained people who know how to handle machines. True, we have broken a lot of cars during this time. But, on the other hand, we won the most expensive — time — and created the most valuable thing on the farm — cadres. For 3 – 4 of the year, we created cadres of technically literate people, both in the field of production of all kinds of machines (tractors, cars, tanks, airplanes, and so on), and in the field of their mass exploitation. What we have done in Europe over decades, we managed to do in rough and mainly during 3 – 4 years. Costs and overspending, car breakdowns and other damages paid off with interest. This is the basis of the rapid industrialization of our country "(I think it is clear from this that the current stories about the technical barbarism of the Soviet leadership that are true, which gave the most complicated equipment to the hands of the savages and thus squandered enormous funds for unworkable productions, are fair; I will note well familiar to me on programming the technique of paralleling complex operations) and further noted: "Many misunderstood the party's slogan:" Technique is everything in the reconstruction period ". Many understood this slogan mechanically, that is, they understood in the sense that if you pile up more cars, it would be as if everything that is required by this slogan will be done. This is not true. You can not tear the technique from the people who set the technique in motion. Technique without people is dead. The slogan "Technique in the period of reconstruction solves everything" means not the bare technique, but the technique led by people who have mastered the technique. Only such an understanding of this slogan is correct. And since we have already learned to appreciate technology, it's time to say straightforwardly that the main thing now is in people who have mastered technology. But from this it follows that if previously one-sided emphasis was placed on technology, on machines, now the emphasis must be placed on people who have mastered technology. This requires our slogan about technology. It is necessary to protect every capable and understanding worker, to protect and grow it. People should be carefully and carefully grown as a gardener grows a favorite fruit tree. To educate, help grow, give a prospect, put forward in time, transfer to another job in time, if a person does not cope with his work without waiting for him to finally fail. Carefully cultivate and qualify people, arrange them properly and organize them in production, organize the salary so that it strengthens the decisive links of production and moves people to the highest qualification - that's what we need in order to create a large army of production and technical personnel "( which, in particular, shows to what extent the tyrrrrrran promoted the extermination of specialists for the slightest mistake in work and nomination in return for the illiterate, but politically loyal).
I think if we again begin a noticeable shortage of personnel, then now we will have to act approximately in the same way - to give a damn (from the highest tree that one can find in the vicinity) to all spells about efficiency and effective universities and to allow everyone to learn again in the hope that among these people there will be at least a few people who are able and willing to learn, and among these able and willing people there will be at least a few who really learn something.
Of course, you can go the opposite way - to tighten the filters as much as possible at the entrance, in order to allow a minimum of people to learn, but to concentrate on training each person from this minimum so that, in the end, this single candidate has no opportunities except to become a genius. But, as far as I can tell, ineffective mass education is better than effective piece training.
An example from a slightly different opera. It is known that in Germany during World War II, pilots were trained at an ultra-high level. They were generally allowed to come to the front with only a training touch of several hundred hours, and each such ace could fight with a dozen little-trained Soviet or American pilots and with two or three English (as they also taught English very long — and English pilots were not enough) . But even the coolest ace is not insured either from an accidental hit, or from going out alone against a dozen, or from meeting another ace (even if the enemy has a few). And when the aces ended from such random hits and meetings with unconditionally superior forces, it turned out that Germany does not have the personnel to replace these aces - it does not at all, because its entire training system is not designed for the mass production of pilots. As a result, they were crushed by both Soviet pilots and American pilots, first by number and then by skill, since the Germans also tried to teach many pilots, but did not know how to teach them quickly.
Of course, scientists are not dying in massive quantities - they are just starting to be missed by research conducted in many directions at once. And it turns out that a dozen medium-learned scientists or engineers, in any case, will do much more than one outstanding.
So I would take the words of the deputy minister, first of all, as a signal of the need for a sharp revision of the strategy of training Russian citizens. Well, and if someone continues to insist on fighting for only unconditionally effective universities (and even lawyers, accountants, artists, and other representatives of the creative class who produce goods), it's possible that you can be immediately removed from work and to prosecute for undermining the country's defense.