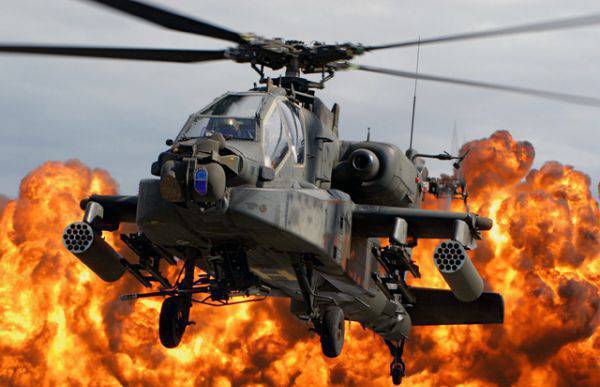 The US Department of Defense has decided to postpone the purchase of a new Boeing AH-64E helicopter until the end of the 2018 fiscal year. This decision is due to the reduction of the US state budget.
According to preliminary estimates, the delay in the supply of the US Army with new "Apache" will lead to the formation of a "deficit" in the number of 84 such helicopters. As it is known, back in August 2012, the US Council on Defense Procurement issued a permit for full-scale production of AH-64E, known as "Guardian". According to previously approved plans, Boeing was supposed to produce four AH-64E per month over the next two years.
But the budget requirements for the Apache project have become much tougher, which necessitated adjustments to future plans. Over the next 30 years, the US Army will carry out a systematic transition from conventional helicopters to new platforms, which will significantly increase the speed, range and payload of mid-range attack and multi-purpose helicopters. As one of the key tasks for the current fiscal year, "the use of mature technologies and the additional modernization of existing equipment to reduce costs, with the full funding of the OH-58F Kiowa Warrior program, are highlighted.