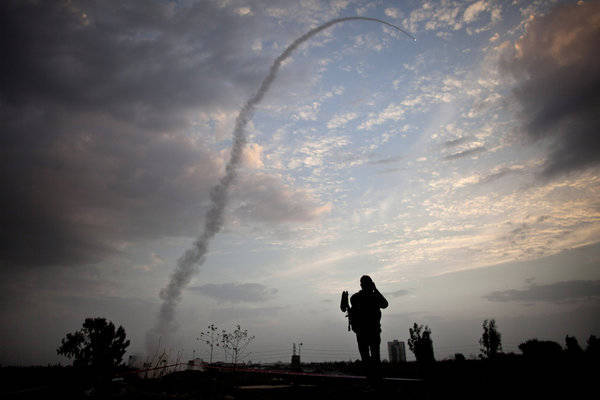 The effectiveness of the Israeli air defense system "Iron Dome" is almost zero, writes the American newspaper "New York Times"
Despite statements by the Israeli authorities that the effectiveness of the "Iron Dome" system during the last rocket attacks on Israeli territories by Palestinians in November 2012 reached 90 percent, studies by American and Israeli weapons experts say that the Israelis were not able to shoot down more than 40 percent of Palestinian rockets, and, quite likely, even less, the newspaper notes.
According to experts, a large number of Palestinian rockets were only damaged or shot down from the original trajectory, and were not destroyed, as stated by the Israeli side.
Experts say that "this absolutely did not prevent Palestinian rockets, which received minor damage, to explode in Israeli territories."
The Iron Dome is designed to protect against unguided Grad cruise missiles. The system was developed by Rafael Advanced Defense Systems with the direct financial support of the American authorities. Earlier, the Pentagon allocated to Israel about 280 millions of dollars to develop and deploy this air defense system. Following the Israeli side, the American Congress also described the effectiveness of the "Iron Dome" as "very high". Congressmen are considering the possibility of providing Israel with an additional amount of 680 million dollars.