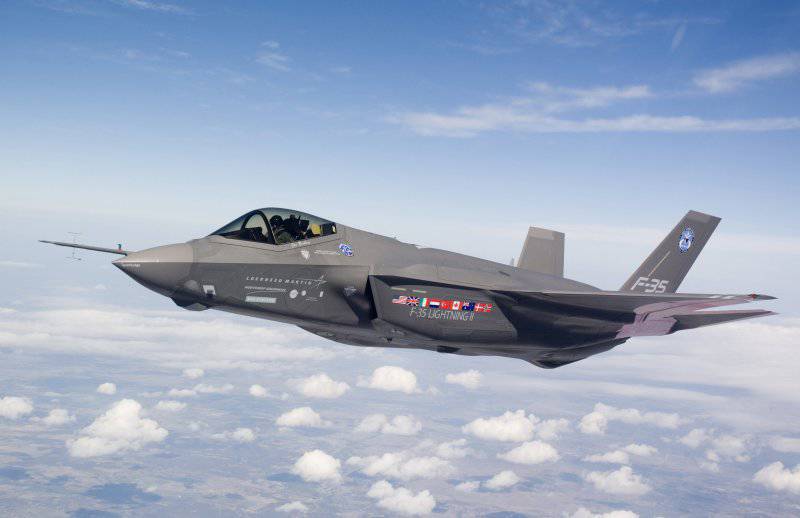 The order for multi-purpose fighters of the fifth generation F-35 is likely to be reduced, Reuters reported, citing sources familiar with the negotiations.
The reason for this step is the rising cost of the aircraft, the delay in the implementation of the program, the lack of a coherent defense strategy for the Netherlands, and the established practice of reducing defense spending in European countries.
The Netherlands MoD initially considered buying up to the 85 new F-35A aircraft with regular take-off and landing to replace the existing F-16. Currently, the status of the program is not completely determined. According to sources from Reuters, the number of F-35 purchased can be reduced by 17-33 units. The final figure may be called before the end of the current year.
The Netherlands, along with the UK and Italy, is one of the main partners in the F-35 development program and has currently invested billion euros (1,233 billion dollars) into the 1,59 project. Despite this, the country's leadership is conducting a comprehensive assessment of the acquisition. At the end of last year, the ruling coalition formed by the People's Party for Freedom and Democracy and the Labor Party reached an agreement that the decision to acquire a new combat aircraft for the country's Air Force would be made by 2014 year based on an extensive assessment of various options.
At the same time, the People's Party for Freedom and Democracy and Prime Minister Mark Rutte who heads it are supporters of the acquisition of American aircraft, and the Labor Party in July 2012 of the year urged to abandon the purchase.
Last year, Secretary of Defense Hans Hillen said that the number of aircraft purchased could be reduced to 56 units.
The government coalition plans to complete the development of a new defense strategy, which will affect the determination of the number of aircraft acquired, this year.
A recent analysis by the Court of Accounts of the Netherlands (Algemene Rekenkamer) of the cost of purchasing F-35 Lightning-2 fighters indicated that the BN euros initially allocated for the 4,5 project would not be enough to acquire the planned 85 fighters. These funds can only be purchased around 35 aircraft.
According to the US Congress service, the average cost of the F-35 fighter has almost doubled since the start of the program in 2001 (from 69 million to 137 million). At the same time, the Pentagon's F-35 Program Manager insists that the price of the aircraft will drop to $ 90 million by the year's 2018.