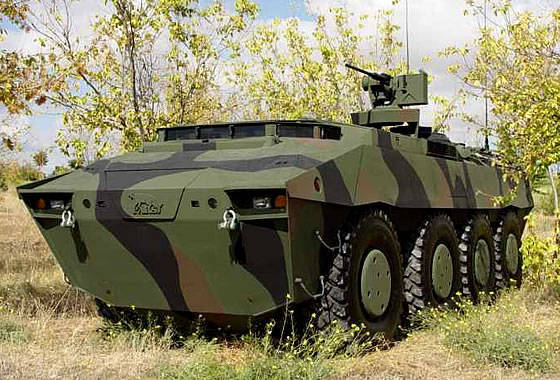 By the opening of the International Exhibition of Aerospace and Naval Technology LIMA-2013 (26-30 in March, Langkawi, Malaysia) TSAMTO publishes statistics on military imports of Malaysia.
The material placed in the public domain in the "Arms Exhibition" section contains data as of the end of the third quarter of 2012. These include the structure of Malaysian arms imports by 8-year period (2004-2011), as well as military expenditure reference data.
In the section "Current Analytical Materials", TSAMTO publishes in the public domain statistical data on the position of the main suppliers on the arms market of Malaysia, as well as the main programs for the import of hardware, implemented in 2011-2012. and for the first quarter 2013 of the year.
In this material, the calculations are made on the basis of data available to TSAMTO as of mid-March 2013. For individual programs, they are slightly different from the data provided for Malaysia under the heading "Arms Exhibitions", since all additional information on the implementation of various programs from the fourth quarter of the 2012 year to the middle of March 2013 was taken into account.
The LIMA-2013 exhibition is held with the assistance of the Government of Malaysia, the Ministry of Defense and the command of the armed forces of Malaysia. Subject -
aviation
equipment, air defense systems, space technologies, naval equipment and weapons, repair and modernization programs for aircraft, precision control systems
weapons
, unmanned aerial vehicles, means of technical intelligence, simulators and training programs.
LIMA (Langkawi International Maritime and Aerospace Exhibition) is the largest international exhibition of aerospace and naval equipment in the Asia-Pacific region. Russia constantly takes part in this exhibition, starting from its first in 1991 year. This year, compared with the previous exhibition, the format of the Russian exposition, organized by Rostec State Corporation, has almost doubled in the number of participants and the occupied area, the press service of the Federal Service for Military and Technical Cooperation reported.
Malaysia is currently a major arms importer in the Southeast Asian region. Making a bet on the development of its own defense industry with the participation of foreign partners, Malaysia has also achieved significant success in meeting the needs of the national Armed Forces for modern military hardware. For a number of types of weapons, Malaysia expects to enter the world market in the future.
Malaysia is expanding military-technical cooperation with neighboring countries and plans to create a specialized defense industry technopark in the northern part of the country.
The plan to establish an industrial base for the defense industry in Southeast Asia in Perak is being promoted by Minister of Defense Ahmad Zahid Hamidi.
Detailed materials in the public domain with a large amount of statistical data are published on the website of TSAMTO in the sections "Arms Exhibitions" and "Current Analytical Materials".