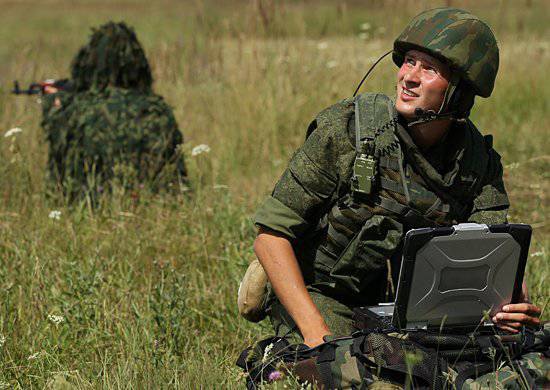 Portable satellite station "Barrier-T". Source: Website of the Ministry of Defense of the Russian Federation
TSAMTO, 21 March. Practical training on the exchange of data between subscribers was conducted with military signalmen of combined-arms units of the Southern Military District, stationed in the Chechen Republic.
According to the press service of the Southern Military District, the specialists of the communications troops fulfilled some 20 standards for the deployment and operation of mobile field control points, field communications centers and conducted more than 10 comprehensive training in various frequency ranges.
In the course of the training, the signalmen improved the skills of working at the portable stations of satellite communication of the 5 generation "Belozer", which entered the formations under the program of re-equipping of the Southern Military District troops at the end of the past.
The new station is intended for the organization of satellite radio networks in the interests of the units and subdivisions acting in isolation from the main forces, as well as for use as a personal station of the commander.
It allows you to transfer digital and text messages, to negotiate subscribers who are anywhere in the world via satellite. Compared with previous generation stations, the data transfer rate has increased several times. In the stowed position, the radio station looks like a schoolbag in size, and can be carried by one person, its weight is 16 kg.
The advantages of space communications include a long range of stable communications, including on terrain with difficult terrain, regardless of weather conditions, time of year and day, as well as high intelligence protection.