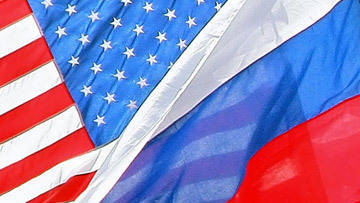 Recently Leon Aron wrote for the Foreign Affairs an article in which he tried to define the "Putin doctrine" and draw the line between it and the foreign policy course that was characteristic of the Yeltsin era. It was not at all that I was shocked that Aaron and I see this situation differently: this article seemed to me particularly interesting because, unlike many other conservative attempts to analyze Putin and Putinism, it begins with an incredibly insightful and accurate description of the realities of foreign policy Russia. Even more interesting, it seemed to me that at the end of the article, Aaron advocates such a position — a strategic "pause" in relations with the Russians — which I find absolutely appropriate and justified.
But if I agree with most of Aron's statements and his conclusions, what else can I add? The fact is that I consider the article by Aron to be quite important, primarily because the author writes about a kind of "Washington consensus" in Russian foreign policy. The idea is that we oppose certain aspects of Russia's foreign policy due to "democracy" and "values." I want to express my disagreement with this thought, because I consider it incredibly self-serving and - most importantly - erroneous. However, I want to do this by quoting Aron's own statements and drawing some logical conclusions from them.
At the very beginning of the article, Aaron writes the following (the important is in bold):
"Much of Russian foreign policy today is based on the consensus that emerged at the start of the 1990s. This consensus, which appeared on the ruins of the USSR after its collapse, unites the entire political spectrum - from pro-Western liberals to left-wing supporters and nationalists. It is based on three geostrategic imperatives, which say that Russia must remain a nuclear superpower, a great power in all its multifaceted international activities and hegemon in its region, that is, a political, military and economic leader. This consensus holds the line, for which Russia cannot retreat, for in this case it will sacrifice its sense of pride and even national self-consciousness. Such a point of view turned out to be surprisingly resilient, having survived the post-revolutionary perturbations and changes of political regimes from Boris Yeltsin to Vladimir Putin. "
Well said. In addition, the main idea of ​​this paragraph is that countries are trying to build their foreign policy not on the basis of political values ​​that are currently in fashion, but insisting on their national interests, which often persist even in times of serious political upheaval, no doubt is correct. Daniel Larison can argue better than others, but the truth of life is that most states, even such supposedly ideological and irrational players like Iran, do not build their foreign policy based solely on values. And, as I have already noted, many of Putin's most reprehensible foreign policy decisions, such as his decision to prevent Western countries from invading Syria, are in fact strongly supported by ordinary Russians.
However, I was amazed that Aaron was able to pinpoint the cause of the US and Russian doom for such tense relations, as well as the reason for their constant conflicts in foreign policy, no matter how democratic or authoritarian the Russian government is: Russia wants to be a hegemon in its region *. This is exactly what the United States, at least with its current foreign policy course, cannot possibly allow. Let me remind you that Russia borders with several states that the United States is obliged to protect under a treaty, states that are military to us are as dear to us as American land is to us. If Russia tries to establish its dominance over the Baltic countries - and Aron quite rightly notes that the desire to control the "near abroad" is characteristic of the entire political spectrum of Russia - this automatically translates the US and Russia into a state of conflict. In the end, if an alliance with the United States to ensure security in general has any significance, then it must necessarily assume that its participants are not threatened by the hegemonic twitters with muscles that Russia loves so much. "Regional hegemony of Russia" and "NATO" are two things that simply cannot coexist.
Aaron spends a lot of time arguing about the supposedly unique negative aspects of Putinism and listing the already well-known crimes of this regime. However, he does not answer and does not even try to answer the question that naturally arises after his analysis of the situation: how can the US reconcile itself with Russia's hegemonic foreign policy? In my opinion, the answer is obvious: it is impossible. There is no way to make a square of the circle of American foreign policy, built around the idea of ​​"world domination", and Russian foreign policy based on the desire for "hegemony in the region." These two lines simply cannot coexist - this is true, which is completely independent of whether the Russian regime adheres to a democratic or autocratic line. These two lines, unfortunately, are in conflict with a zero amount. Either the United States will allow Russians to adopt a kind of "Monroe doctrine" in relation to neighboring countries, or the Russians will abandon attempts to establish hegemony in the post-Soviet space. However, if neither side changes its approach, if the US continues to consider any attempt by a third party to expand its sphere of influence as a threat that must be resisted, and if Russia continues to sincerely believe that it is the last word in its choice of economic and political trajectory her neighbors, a conflict between them will be inevitable.
Despite the fact that Aaron set a goal to shed light on the unique negative features of Putinism, in fact he was able to brilliantly reveal the reasons why the United States and Russia are doomed to clash with each other: this happens because the Russians are not only Putin and comrades from power structures, but the majority of representatives of the political elite still consider that they are in a privileged position to exercise leadership in the affairs of the region. Perhaps the Russians will eventually give up the desire to become a hegemon in the region, but until they do, Russia and the United States will clash. Some political campaigns like reloading relationships will probably be able to mitigate this conflict and limit it to certain limits, but they will not be able to resolve it or put an end to it.
* I would not want to spend too much time on it, but, to be honest, I found myself negatively shaking my head, reading the lines in which Aaron writes that Putin's "innovations" were an attempt to reclaim all former strategic funds belonging to the Soviet Union. If Russia wants to become a hegemon in its region, and Aaron accurately noted that it was this desire that preceded Putin's return to the presidency, moreover, it also prevails among Russians, as she can hope for, without regaining most of the former strategic funds owned by the Soviet Union? Doesn't the first (desire to become a hegemon) imply a second? And what will the hegemonic policy of the state look like, which at the same time refrains from clashes in the spirit of the Soviet Union?