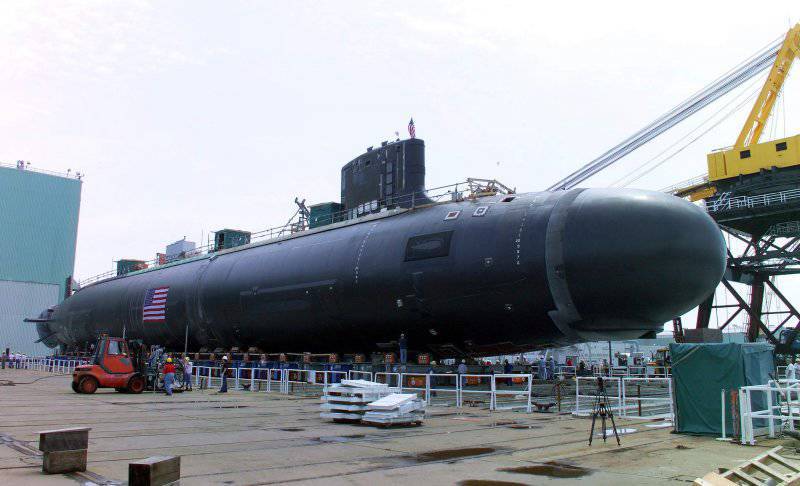 US Navy Unveils 5-Year Naval Shipbuilding Plan Adjusted for Development Program
fleet
.
These data are presented in a new report by the Congressional Research Service.
In January 2013, the Navy submitted to Congress a plan for bringing the fleet numbers up to the 306 ships specifying their types and numbers.
According to the 5-year shipbuilding plan in 2013-2017 f.yy. Funding requested for 41 ship instead of previously planned 57 ships (28 percent. Reduced 16 units).
According to the plans of the US military shipbuilding in 2013-2017 f.yy. In the near 5 anniversary, the following ships will be built and delivered to the fleet: one heavy nuclear aircraft carrier (AVT) Gerald Ford (CVN-78), 9 nuclear submarines with missile-torpedo armament (PLAT) of the Virginia type (SSN-774 ), 9 destroyers of the type "Arly Burke (DDG-51), 16 coastal warships such as LCS (Littoral Combat Ship), one universal landing ship (UDC)" America "LHA-6, 2 tug, one landing platform MLP (Mobile Landing Platform), one high-speed transport catamaran JHSV (Joint High Speed ​​Vessel), one tanker. In total, the ship will be handed over to the 41 fleet, including in FN 2013. - 10 units, in 2014 f.d. -7 units, in 2015 f.d. - 8 units, in 2016 FG - 9 units, in 2017 FG - 7 units
On average, the US Navy will receive annually from the shipbuilding industry over the next 5 anniversary of the 8,2 combat ships, whereas earlier fleet development plans provided for transferring to the fleet annually on 10 and more combat ships.
The rate of replacement of the ship composition for the fleet numbering 306 ships with an average duration of operation in 35 years will be 8,7 ship annually.
In the future, shipbuilding and related programs will experience new financial difficulties due to lack of funding and possible sequestering of the defense budget, which will affect priority programs such as the construction of the nuclear aircraft carrier CVN-78, the construction of the nuclear aircraft carrier loading complex, and the destroyers program. DDW-type DDG-51, and a program for the construction of landing ships, funded in previous years.