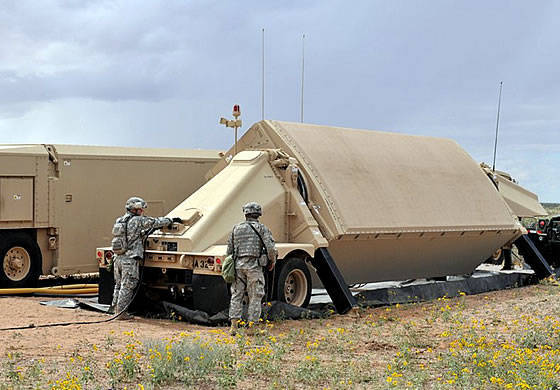 The company "Reyteon" announced the transfer of the United States Department of Defense (MDA) anti-missile defense agency (MDA) of the eighth mobile radar AN / TPY-2.
AN / TPY-2 is the X-band mobile multifunction radar with a phased-array antenna and high resolution developed by Reiteon.
Using special algorithms, the station provides early detection and tracking of various threats, including ballistic missiles (from short-range missiles to intercontinental ballistic missiles). The radar detection range exceeds 1000 km.
Radar is an important component of the US missile defense system, performing the functions of detecting, identifying targets, tracking an interceptor missile, exchanging data with it, and evaluating the results of interception.
The station can be used as part of THAAD (Terminal High Altitude Area Defense) missile defense systems, and also as a separate detection component as part of an echeloned missile defense system.
Currently, the forward-looking radar AN / TPY-2 is deployed in Japan, Israel and Turkey.
Previously, Reiteon signed contracts for the supply of X / NUMX radar AN / TPY-11.