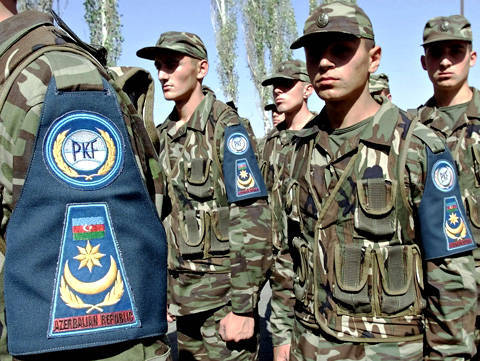 The only state in Eastern Europe that consistently increases imports
weapons
and ammunition is Azerbaijan. This is stated in the annual report of the experts of SIPRI - the International Institute for the Study of Peace, operating in Stockholm.
According to the report, the volume of arms imports in Eastern Europe in 2003-2012. increased by 21%, and exclusively at the expense of Azerbaijan. "This country increased the volume of arms imports by 155% over this period," analysts at SIPRI say, and, as reported by Armenia Today, emphasize: "The reason for such actions by Azerbaijan is the ongoing conflict with Armenia over Nagorno-Karabakh."
Among the recent purchases of Azerbaijan are unmanned aerial vehicles such as Aerostar and Hermes-450. "Along with this, Azerbaijan last year acquired Russian military helicopters Mi-24, as well as Matador and Marauder armored vehicles, which were produced in Azerbaijan on the basis of a license issued by South Africa," the report says.
In general, Azerbaijan for 10 years has advanced significantly in the world list of arms importing countries, having moved from 48-th place to 35-th.
Besides, another Armenian neighbor, Turkey, is actively involved in the acquisition of new weapons. But it does not buy weapons at the same rate as Azerbaijan.
Add that in March, Georgia and Azerbaijan signed a plan for bilateral cooperation in the field of defense for 2013 year. At the same time, the Georgian authorities assure that they respect the territorial integrity of Azerbaijan and at the same time intend to maintain friendly relations with Armenia.