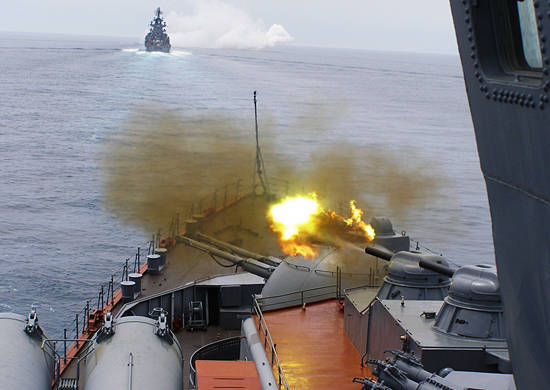 Navy
the enterprise engaged in the repair of missile and artillery weapons increased the volume of executed orders, which is directly related to the increased intensity of their use during long trips and exercises of naval and coastal units of the fleet.
At the end of last year, the plant team fulfilled the entire volume of applications from parts for the repair of equipment. The flaw detection of rocket and artillery weapons was carried out with the subsequent repair on two dozen warships, including the flagship of the fleet of the Guards missile cruiser "Moscow".
The company's specialists went on missions in the part of the Novorossiysk naval base. About 15 units of ground equipment, over 200 sets of optical devices, more than 30 boot devices repaired directly in the location of the coastal parts of the Black Sea Fleet.
All in all, by the end of the year, technical readiness of more than 100 military equipment units, including more than 40 artillery systems and 50 missile systems of various classes, was restored by the specialists of the plant.
In addition to the main area of ​​work, the factory laboratory has been carrying out repairs, certification and charging of fire extinguishers and high-pressure air cylinders for several years. Last year, the number of products prepared for this product range exceeded 1,5 thousand units.
On the eve of Victory Day and the 230 anniversary of the founding of the Black Sea Fleet, the company began to service and prepare for shooting fireworks complexes. At the end of last year, the factory workers served 15 such installations.
The work plan of the plant for the current year, which is a jubilee for the workforce - 18 may be 140 years old for the company, which allows us to predict that last year's figures will be significantly improved.