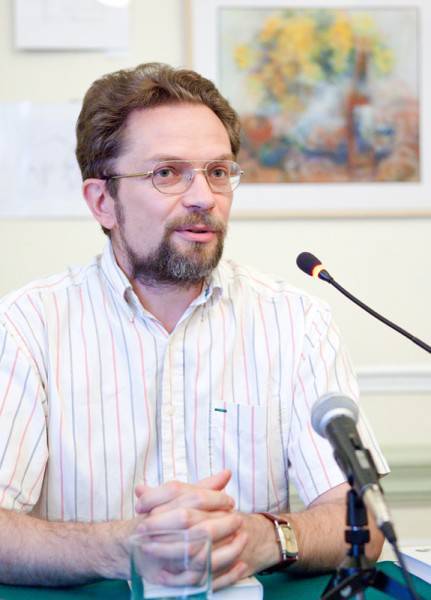 "Who was a student - he saw youth, who was a soldier - he saw life," said an army proverb from the time of my youth. I, according to this saying, was lucky twice: I saw both. Now, it seems, many current students will share my joy.
The Ministry of Defense is preparing to take students to the barracks - the details are not yet clear, but it is assumed that they will serve three times every three months. We are told that such was the initiative of some rectors, and that the students themselves
news
adopted almost with enthusiasm. It is hard to believe in it: even for the rector such a turn of events means the need to reduce training time and, consequently, the restructuring of the entire educational process: now the summer holidays are less than three months, and the children should be given some time to rest. Well, and so that the students themselves dreamed of treading the parade ground with kersey boots (or now their berets), this is really hard to believe.
Then, probably, they are very necessary in the army? Why and why right now?
Before trying to answer this question, I will tell you about my own experience. I served after the second year of a full two years, from spring 1987 to spring 1989. Then the students were called on without exception: there was a demographic hole, we are children of those born during the Second World War, but the number of armed forces did not decrease at all, especially with regard to Afghanistan. So I was lucky that they canceled the call of students exactly two weeks after my demobilization, in June 1989 of the year.
The students served on a general basis, although they tried to send them to the "technological" troops: as a result, I was trained for six months as a rocket launcher operator, we had many students in the training ... and sent for the remaining one and a half years to the regiment serifs and intelligence of nuclear explosions. So to say, taught to run, and sent to catch. In this regiment, I was listed in various positions, the last of them is a telegraph operator, it was she who was registered in my military card. If tomorrow is war, if tomorrow is a campaign, in theory I should be put behind the telegraph apparatus, although taking into account all the background, I would not be surprised at any other purpose.
My
история
was not an exception at all - almost no one in the regiment received training precisely on his technique, not only from among the soldiers and sergeants (among whom, again, was full of students), but even officers. I don't really understand why, in the event of a full-fledged nuclear war, it was to detect nuclear explosions and who would then receive our data, but there is no doubt that we simply wouldn't detect them or even really deploy our stations. We simply did not know how to use this equipment, and all combat activity was reduced to self-reliance (sweeping the ground and cleaning the potatoes) and eternal showing-off.
But how is it, because all these textbooks and schools existed, someone studied this particular technique - and then received assignments for rocket and
tank
parts? Yes exactly.
It's all about the conscription system, which reflects, in fact, the reality of a century ago. Then it was like: 90% soldiers have the same military specialty, infantry infantryman, and in order to expose a multimillion army in the event of a big war, you need to let as many guys as possible through military service. Then, when the pipe calls, they, already trained to shake footcloths, to fire a rifle and go to bayonet, instantly take their place in the ranks. And they will be commanded by lieutenant second lieutenants, of the same mass stamping, equally interchangeable, especially since they die on the front, as a rule, in the first two weeks. This is what military departments are needed for: to train many thousands of lieutenants in the reserve.
But the last war of this type was the Second World War, and even then only in part. In 1941, it turned out that it's not enough to have a lot of tanks, airplanes and rifles and a lot of people in uniform. It's necessary that everyone was in his place, that interaction was established, that information was delivered to the command on time, decisions were made in a timely manner and immediately communicated a fighter who can drive this particular tank and shoot from this particular gun. Then everything was learned directly in the course of fighting, by natural selection.
But the system of recruitment and training of reserve officers (and, in part, of regular officers) has not changed much since then, although the equipment has become increasingly complex, and the military specialties have diversified more and more. As a result, in the mid-eighties, it looked like this: there are so many vacancies in the troops, there are so many officers, sergeants and soldiers. It is necessary to fill in all the cells of the staffing table, and whoever gets there, who has studied what technique, is not important, they will not be asked for it so strictly as for lack of staff.
Private Andrey Desnitsky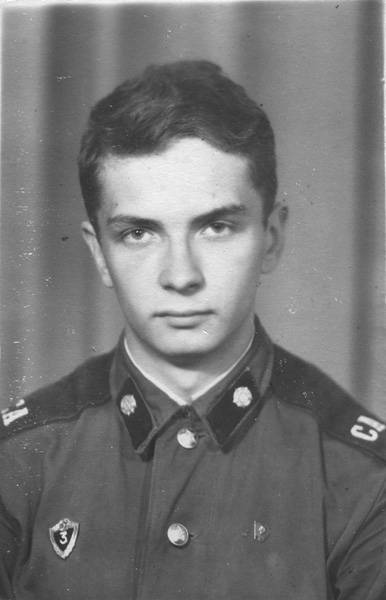 The apotheosis of idiocy was then the training of reserve officers at the military department of Moscow State University (yes, then army service did not abolish the need to receive this education, as well as vice versa, the department did not save the army). We, philologists, were taught to platoon commanders on infantry fighting vehicles — today's equivalent of the most infantry second lieutenants, the most massive, most knocked out category. In the group more than half of the guys have already come from the army, who served two years on a tank, and even three - on a submarine.
It would seem that if armies are needed by reserve officers - what is simpler? It was necessary to give the necessary additional classes in the last month or two to the most capable and responsible demobels in their home units and on ships where everything is already familiar, and send them to demobbles by junior lieutenants. Again, a great incentive for the guys: a private soldier joined the army and in two years became an officer! But no, that was not the case. They were gathered to the military department and began to learn another military specialty, not related to their army experience.
So it was in the eighties, when, as they say now, the army was strong, and Gorbachev did not ruin anything (just started). Of course, much has changed since then: for example, now soldiers are not peeling potatoes, but only their own
weapon
, - but in this whole undertaking, I see exactly the same "draft" idea: to fill the cells of the staff list.
But imagine how it will be. Serving for three months ... just get used to it, get used to the routine, get acquainted with colleagues and equipment - please come back to the lecture hall to listen (obviously, at this time someone will go to the barracks directly from the audience, without having listened to those lectures). And a year later, having hastily passed the session - back to the same place ... Or not to the same? Or how it will turn out, even in that very part? The command, too, because it is necessary to replace by someone these retired student soldiers. It was all simple in the infantry of a hundred-year-old sample: one had gone, another had arrived, picked up a comrade's rifle - and now everyone has their own place, their own specialty, their skills, and the unit's combat capability depends primarily on the coherence and professionalism of the fighters.
Inevitably, I recall the phenomenon of the Soviet army as "partisans". So semi-officially called reserve officers called up for training camps - just for these two or three months. For military personnel, they were a headache, well, imagine: a big-bellied man in a field uniform walks on the parade-ground with a lieutenant shoulder straps and with some string bag in his hand - he was civil yesterday and in a couple of months he will be again, but for now from family and work resting for the same salary, and in the grave he saw and drill bearing, and all military wisdom. But the logic of the conscript army demanded that he come to the training camp, reach the captain of the reserve by the age of forty, and in the event of a big war, would lead an entire company to attack the enemy trenches.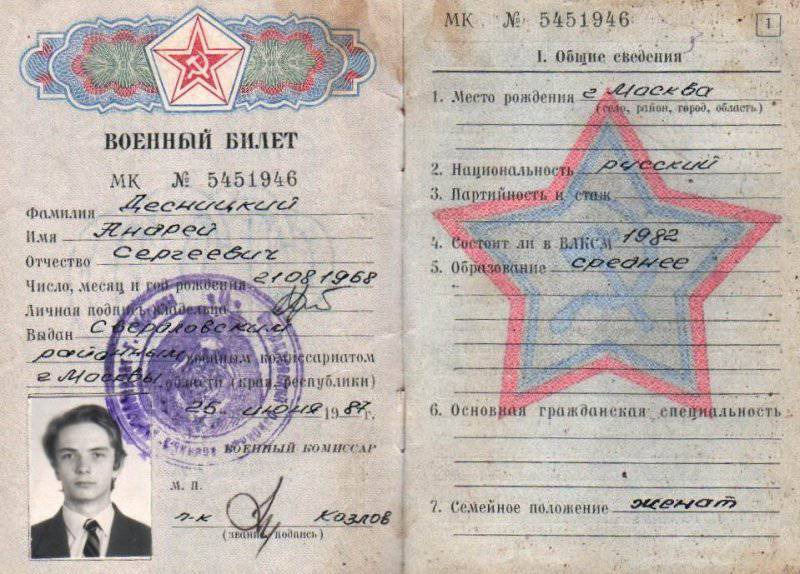 Partizan already, it seems, no, but here, I believe, there will be something similar: filling empty cells with random people. The army has an extra headache in the form of volatile fighters, universities have a breakdown of the entire curriculum, and there is no pleasure for the students either. At the moment, all this is very similar to utopia, even in detail. They promise, for example, that students in barracks will be provided with special conditions: a shower and even coffee makers. And how to ensure all this in the usual parts? But what if a simple draftee without a student card wants to drink some coffee? Or will students be sent to some particularly comfortable camps that have yet to be equipped? But then it's just summer fees, as after the military department, only for something multiplied by three.
Of course, in this whole undertaking there is a healthy grain. If the future engineer is going to devote himself to the design and operation of military equipment, there is nothing more useful than to see from the inside the lives of those who will use this technique (by the way, it would be good to call our military designers for some time into the army). Then it is, in fact, a form of internship, field practice. But this concerns a very small number of students, and this task is not solved at all within the framework of the draft system. Moreover, she has a solution in the conditions of a professional army, which itself considers its money and invests itself in the training of future specialists. It can be assumed that this army will not send them a ground for revenge and will not land on an unfamiliar technique — too expensive.
So if this is an extra headache for everyone, then why is it necessary? I would venture to make one guess. The draft army always openly declared not only military objectives: it is necessary to "make men out of boys" and "teach them to love their homeland". This is exactly what the current hipster-studios are missing, and there is no doubt that the drill, along with running in gas masks and political information, will make a deep impression on them. True, not sure exactly what was intended.
However, they started talking about one more form of military service for students: "scientific companies" (by analogy with sports, where, in fact, the guys go in for professional sports, while being soldiers). It is even interesting to see how it will be ... Maybe it's the most to go to such an extra rider? I am actually an ordinary stock, but given the scientific degree, age and length of service, sergeant marks, and even senior ones, will probably give. I will then give students to footcloths and at the same time teach ancient Greek.