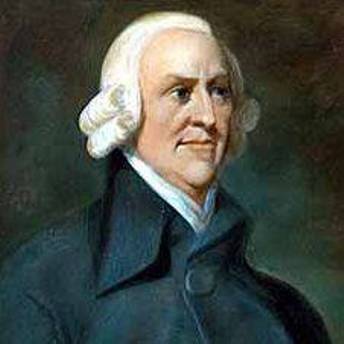 Interestingly, if 250 years ago, to offer Adam Smith, as one of the founders of economic liberalism, to celebrate the small need sitting as a woman, and in life ?! What does he say to that? and how will he respond? And if you oblige him? Bind, you ask? But what about the right and freedom of choice? And what is this marasmic question? Wake up friends! Now you will not hear the phrase: "Feel the spirit of 90's and freedom!" Welcome to the world of neoliberalism, the last step before liberal fascism. To understand the harsh reality, and those who think that there are just some excesses of liberalism, please read the short story "Euronews", they will tell why men do not need to differ from women even in the dressing room:
Did the founding fathers of liberalism think what would come to that? And this gentlemen is not even the limit! It's only the beginning..
As you understood from the plot, the policy of gender equality, namely, the proposal to oblige boys and men to write sitting as girls and women, is only the tip of the iceberg in the marasmus of Western civilization. When arguing with adequate liberals who may agree with you about the destructiveness of the economic model of the West, in particular infinite lending, or even with the negative phenomenon of LGBT people, they have the final argument for you - this is
"Sense of dignity and legal protection"
. It was more than once with me, and they can be understood. Key messages: "cars with flashers", "judicial corruption", "the inability to have their own business." Usually, under adequate liberals and, oddly enough, the foundation of a liberal house, I understand small businessmen. It can be the owner of a grocery store, a barbershop, a winery and private dentistry. It is these people who are outside the manufacturing sector, and they are dealing not only with the housing office and traffic police, but also with the army of officials and other authorities and, of course, constantly. Here is the main source, a spring for liberal trends in the CIS. Therefore, when you communicate and discuss with such a social group of people, you can often find common ground with them on many issues and aspects of politics, and even patriotism. The only thing on which they are firm and unshakable: "give clear rules on how to work", "do not touch or interfere". If the country's leadership can debureaucratize this niche, then the future "Maidan" and "marsh" will be held in apartments. I exaggerate, of course, but in smaller sizes - that's for sure.
But there are those who are not businessmen and not workers. I do not even want to call the word intelligentsia. This is a mix. People who work for large entrepreneurs, but do not have their own business, but they really like to be in the trend, this is of course the "creative class". It can be students and teachers who live and believe that the West exists according to the textbooks of political science and economics, where "the invisible hand of the market will judge everyone", and the "system of deterrence and balances" will preserve and protect everything. These are LGBT people, office plankton with managers, and representatives of new business areas: pet industry, pharmaceuticals, entertainment industry, etc. - those business areas that are not life-supporting industries. This is where the watershed passes. This is where the breakdown of consciousness passes. It is almost impossible to argue with them. They reflexively perceive information, therefore it is useless for them to throw links to
historical
and economically, in a video that lasts more than 5 minutes. They like the western style and lifestyle. This is their ideal. In part, it goes through musical culture and cinema, but in general through the cult of consumption. In his last little publication
"How our generation corrupted"
I showed that we (our society) are lagging behind the West by public promiscuity on 30 years, Moscow, maybe on 10-15. Therefore, I don't want to dwell on this again, I'll note that if we don't do moral education in the near future, then the generation of 90's in old age risks saying: "In our time there was a normal sex ..."
On the website "Military Review" very often in the comments, some visitors like to carry out an allegory with the film "The Matrix". In particular, about the illusiveness of the world for society in one way or another. So, you can tell the liberal as much as you like that he is looking at the West with pink glasses - it is useless. In the same way as you, he will give examples of his "relatives", "friends" and "acquaintances" who settled there and feel good. But, as in the film, it is said that, alas, it is impossible to understand what the Matrix is, you need to feel it, and here, you cannot feel the fullness of the West without living there yourself.
This video, I recommend mandatory to conservative liberals, thus, about which I wrote above, for which you can and should fight. The main heroine of the program, when she left Russia, probably also thought or said out loud: "Farewell, unwashed Russia and Scoop!" From watching, many of her hair will become dying.
The program shows how juvenile justice is in the service of pedophilia in Norway. Sex education with three years.
When I publicly renounced liberalism, and I remind you, it happened on this site, in the article I explained that liberalism is not only a market economy and rights with obligations. It is also the killing of oneself and all the spiritual. Liberalism is a constantly changing trend. We cannot indefinitely defend the rights of all new trends, phenomena and cultural trends, while protecting basic old values. The point is that the conservative liberal in the CIS does not want 117 types of taxes, reporting, pension and insurance contributions in different windows and his own hands, but he probably does not want the child's withdrawal from the denunciation of the kindergarten teacher either (this is about juvenile justice) ? And he was shown on the back of such a price tag? But the country's leadership should not bring its citizens to such a sophisticated choice.
On the other hand, this whole game of moderate and conservative liberals versus neoliberals is only a convention. The line is so thin that there is any sense in such a "political science" gradation? Therefore, comprehensive work is needed in all areas, from economics to culture with ethics. We need to protect our cultural space.
As our children watch this, the ray of dawn will not soon see: