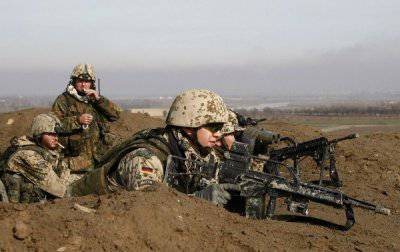 Last year, for the first time, European countries lost to Asian countries in defense spending. This message appears in the press release of the International Institute for Strategic Studies, timed release of the report (annual) on the balance of the armed forces on a global scale.
In many respects, according to estimates of the institute, Asia is obliged to the Chinese state, whose military budget in the period from 2011 to last year has undergone changes in the direction of an increase of 8,3 percent. If we take into account the Asian region as a whole, here we can witness an increase in 4,94 percent (287,4 billion dollars).
Meanwhile, the leadership of European countries, military spending declined. Unfortunately, the source providing the information does not cite the total cost of military support in its press release. In particular, the countries of Europe that are part of NATO, since 2006, have reduced their military spending by eleven percent. In addition, the total number of troops in these countries has decreased by 2000 percent since 25. So, if 2,51 was previously a million people, now you can count no more than 1,86 a million military personnel. Almost seventy percent, according to the informer, of the military expenditures of European states are in Spain, Italy, France, Germany and Great Britain.
Last year, according to specialists and experts, the United States of America once again became the leader of defense spending, which accounts for 45,3 percent of the total world expenditure on defense. Also, military spending is rising in Latin America, North Africa, the Middle East and the Russian Federation.
The Russian state in 2011, according to estimates of the Stockholm International Institute for the Study of World Problems, spent 71,9 billions of dollars in military needs and in the overall standings for defense expenditures closed the top three. The first and second places with indicators of defense spending in 711 billion dollars and in 143 billion dollars, respectively, took the United States and China. As previously reported, in five years the Chinese state planned to double its military budget.