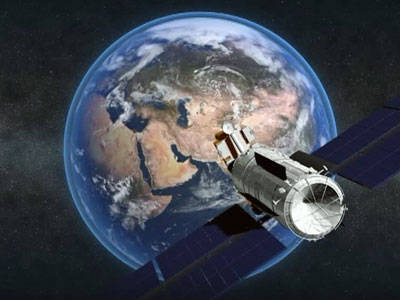 The US Air Force will send a military satellite into space, designed for the most prompt warning of the launch of combat missiles. For its launch into orbit, an Atlas-5 booster is chosen. Its launch from Cape Canaveral (Florida) is designated for 17: 21 at the time of the US Eastern Coast (01: 21 on Wednesday at the time of Moscow). The satellite, whose mass is 4,5 tons, is enclosed in a special capsule in the upper part of the carrier, in the first stage of which the Russian rocket engine RD-180 NPO Energomash is installed.
The GEO-2 satellite will become an integral part of the Space-based Infrared System SBIRS (Space Based Infrared System) created by the Pentagon, designed to provide global infrared intelligence in such areas as missile launch warning, anti-missile defense and technical intelligence. SBIRS currently includes four satellites made by Lockheed Martin.
GEO satellites, equipped with infrared sensors, should conduct round-the-clock observation of a specific object on Earth, the location of which the Pentagon keeps in secret. Following the GEO-2, the United States plans to launch two more similar spacecraft into geostationary orbits. The last satellite of the series will fly into space in the 2016 year, ITAR-TASS reports.
It is expected that the GEO-2 will enter the specified orbit nine days after launch, after which the months-long process of device certification will begin - testing and obtaining permission to participate in specific operations.
Jim Plano, director of the SBIRS program at the Center for Rocket and Space Systems of the US Air Force, notes that at present the missile attack warning system plays an almost more important role for the United States than during the Cold War. According to him, the number of countries in the world with strategic and tactical missile systems and capable of posing a threat to US security has increased.
The basics of creating SBIRS were laid in the USA in 1995. The goals and objectives of the system are limited to the observation and transmission of data on rocket launches to Earth.