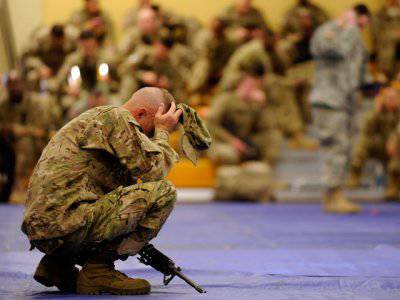 Today is the anniversary of the most controversial and bloody military adventure of the 21 century. 19 March 2003, Allied forces under the banner of the United States and Great Britain invaded Iraq. Then it was explained
weapons
mass defeat that Saddam Hussein could use against anyone. True, no one listened to the people who were sent to Iraq to search for weapons or at least their tracks.
The UN mission, led by Hans Blix, the chief weapons inspector, has worked in the country for over a year. Now, in an article for CNN, he recalls: "Already after the war, I was informed that in my office in New York there was a mass of" bugs. "Well, it's quite likely. That's just a pity that the people who listened to me didn't take into account all that I said then. "
Hans Blix calls the war a terrible mistake and a violation of the UN Charter. After 10 years, Iraq is one of the most dangerous spots on the planet, a country torn apart by extremist gangs, engulfing ethnic, religious strife. Over the 10 years, the loss of the international coalition in Iraq amounted to about five thousand people. How many civilians died, no one even thought of setting exactly: different numbers are called, from 700 thousand to one and a half million.
Hans Blix says he feared for his employees. After all, they are going to a country that in Western public opinion was depicted as a closed and gloomy tyranny. And here is a surprise: all the doors opened before the inspectors, they were allowed into any objects. And in general, writes Blix, "the Iraqis helped a lot at the time." As is known, there were no weapons of mass destruction in Iraq. "Suspicion is one thing, but the reality is quite another," says Hans Blix. "We didn't find any weapons or evidence. And they submitted a corresponding report. But the then head of the Pentagon, Donald Rumsfeld, didn't want to listen to anything. The absence of evidence is not proof of absence. "
Then, at a meeting of the Security Council on Iraq, the same Donald Rumsfeld showed everyone some satellite photos and told about the movement of cargo with a deadly weapon. The inspectors then checked this data. "February 11, about a month before the invasion, I approached Condoleezza Rice, who was then a national security adviser, and told her that we checked all the objects pointed out by American intelligence, but didn't find anything there," Blix recalls. Her answer was: "We are not dealing with intelligence, but with Iraq."
America needed a war, Hans Blix concludes. After the September 11 attacks, the Bush administration was supposed to unleash all its might and rage on someone from the Axis of Evil. Saddam turned out to be a suitable target. The only excuse for invading Iraq was the testimony of prisoners of war. Judging by them, Saddam allegedly was going to resume the program to create weapons of mass destruction. Blix puts this in doubt: "I can not judge how sincere these people were who were captured and who were interrogated. It is likely that they said what they wanted to hear from them, nothing more."
Be that as it may, the United States and its allies not only wanted to find and destroy stocks of weapons of mass destruction. Hans Blix describes their other goals, as well as what eventually happened: "The goal is to eliminate Al-Qaeda in Iraq. But in Iraq they did not hear about Al-Qaeda until the troops invaded there. More one goal is to create exemplary democracy there. But instead of tyranny, Iraqis got anarchy, and America compromised itself with actions that violate the laws of war. Another goal is to turn Iraq into a friendly testing ground for a possible operation against Iran. But in the end it turned out the opposite - Iran got a strong ally. "
After the existing precedents with Afghanistan and Vietnam in Iraq, the "supermarket principle" worked: "broke - means bought". Maybe it is because of this purely economic issue that the US is not so belligerent with Libya and Syria, suggests Blix.