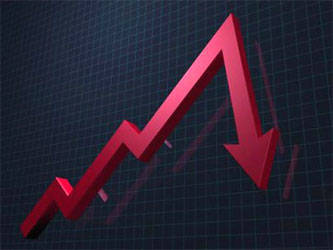 The volume of industrial production in the Russian Federation in February of the current year fell by 2,1% in annual terms after a decline in January by 0,8%, Prime reports with reference to the Federal State Statistics Service.
Thus, industrial production in the Russian Federation has been decreasing for two months in a row, having fallen by 1,5% over January-February. A similar phenomenon has been observed for the first time since the fall of 2008, and the dynamics continue to deteriorate. This is despite the fact that according to the forecast of the Ministry of Economic Development, the growth of industrial production in Russia following the results of 2013 should accelerate to 3,6% versus 2,6% in the past year.
In annual terms, mining in February fell by 0,2%, in January-February - by 1,7%. In the manufacturing sector, the decline in February was 0,1% in annual terms, in January-February a decrease of 0,2% was recorded. The production and distribution of electricity, gas and water in annual terms fell by 10% against the growth in January by 1,8%.
According to Alexander Morozov of HSBC, the bad February data may be due to underreporting of the calendar factor, since there was one day more in February 2012. He explained to Kommersant that there is no further slowdown in the industry, and acceleration is possible, therefore, "we must wait for the March data".
According to the Center for Development estimates, eliminating only the government procurement factor would add 0,5 – 0,6% to the annual GDP growth rate. If we take into account the effect of the cost of capital and additional administrative barriers, we can easily talk about additional 1,5 – 2% annual GDP growth, which Russia is losing due to institutional constraints. However, the center's experts note that they are unlikely to disappear in the near future.
Therefore, the only realistic forecast for the coming months remains the continued presence of Russia in the zone of stagnation. The forecast of output of products and services by basic types of economic activity following the results of Q1 2013 of the year is + 0,6% with a decline in industrial production by 1,2%.