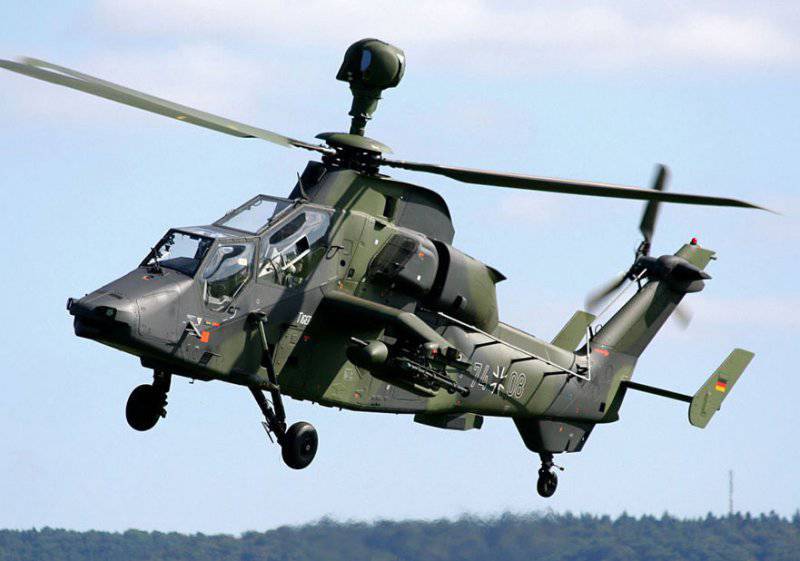 German Defense Ministry 15 March signed a memorandum of understanding with Eurocopter and NH Industries on the quantitative reduction of the planned purchase of NH-90 transport helicopters and Tiger attack helicopters of the UHT version.
According to the Defense News, Germany is reducing the purchase of NH-90 helicopters with 122 units. to 82 units, and Tiger machines from 80 to 57 units. As part of the agreement, the industry will buy 11 already delivered Tiger helicopters from the German Armed Forces at a later stage. According to the agreement, the German Navy will receive 18 NH-90 helicopters in the deck version.
According to the German Defense Ministry, the purpose of concluding an agreement with the industry is to mitigate the negative impact of reducing the number of helicopters purchased on other countries participating in the program.
As Eurocopter spokesman Christoph Muller said, as a result of the negotiations, the parties were able to reach a mutually acceptable compromise.
REFERENCE:

The German Armed Forces have signed contracts for the purchase of NH-122 TTH helicopters in versions for the Air Force and Air Force, the total value of which is estimated at 90 billion euros (4,6 billion dollars). The initial agreement for the supply of 6,2 vehicles (80 units for SV and 50 units for the Air Force) was placed in June of 30. The second contract for the supply of 2000 helicopters (42 units for SV and 30 units for the Air Force) was signed in June 12. Later it was planned to purchase helicopters for the Navy of the Federal Republic of Germany in the NH-2007 NFH version.