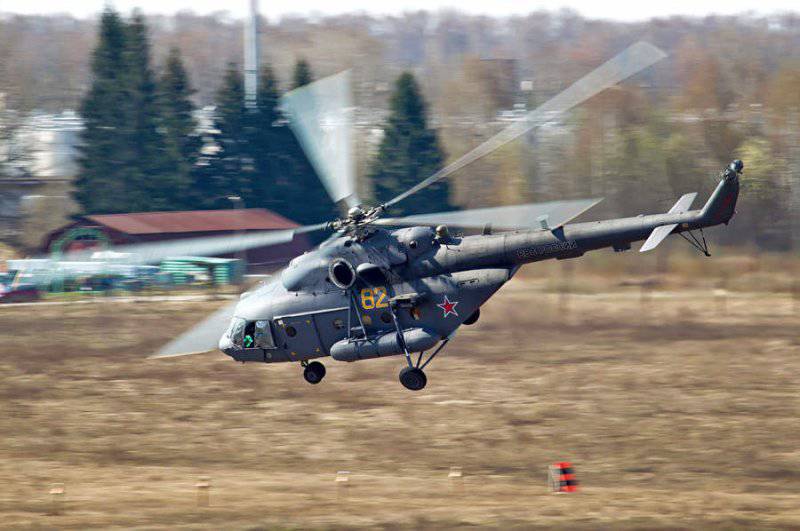 In Chechnya, the Mi-8 helicopter, which belonged to the FSB of the Russian Federation (border troops), crashed. The incident occurred at the airport in Khankala.
"The tragedy occurred at dawn on Saturday on the outskirts of Grozny near the Khankala military airfield. Apparently, the cause of the accident was heavy fog in the area. As a result of the helicopter crash, three people died, another was hospitalized. All of them are crew members", - quotes RIA "
News
"Representative of law enforcement agencies of the republic.
Total on board the helicopter were four people. According to Lifenews.Ru, three of them died, and one managed to escape - he jumped out of the falling car. He was hospitalized with injuries of varying severity. It is known that the survivor of the crash was a member of the crew. On the fact of the crash, a criminal case under Art. 351 of the Criminal Code of the Russian Federation ("Violation of the rules of flights or preparation for them").
This is the second incident with the Mi-8 in recent days. On Thursday in Khabarovsk during takeoff, a helicopter belonging to a military unit overturned. According to the Investigation Committee, Mi-8 did not even have time to rise into the air when it suddenly tilted and touched the surface of the ground with the blades of the rotor. As a result, the helicopter fell and was seriously damaged. On this fact a criminal case.
Mi-8, developed at the beginning of 1960's. at the Mil Design Bureau, is one of the most massive helicopters in
stories
aviation
. Several dozen modifications of this machine are used by civilian airlines and armies in more than 50 countries of the world. The helicopter crew is three people, it is able to take on board, depending on the modification of 25 - 30 passengers.