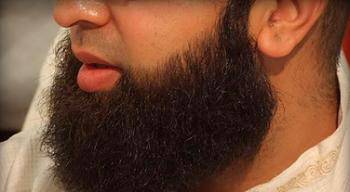 Peter's reforms came to Surgut. "To cut beards in Russia" took the security forces. Visitors to the Halal teahouse, which is located on the territory of the market along Naberezhny avenue in Surgut, had to cut their beards at gunpoint.
In the evening of March 3 in masks and with machine guns, employees of one of the special units of the Ugra police raided in the cafe. The restaurant is located near the mosque, and about a dozen Muslims dined at the teahouse after the evening prayer. They came from Tajikistan, Uzbekistan, Kazakhstan and Azerbaijan. The men say that they were all laid on the floor, searched, and then at gunpoint forced to cut off their beards. "I was told: either now we will burn your beard with a lighter, or you will take the scissors yourself and cut it off," says one of the victims in this incident. After that, the detainees were taken to the police station-5, from where they were released in the morning.
It is not very clear yet what kind of service representatives in this way brought the Petrine covenant to life. It is known that people in masks and with machine guns were about 15 people, and they arrived on 4 machines. The ETS sent an information request to the Ministry of Internal Affairs of Yugra on this incident. In the coming days, we hope to receive comments from representatives of the department.
According to the chairman of the national autonomy of Tajik Surgut Faizulo Aminov, the police chief of Surgut Alexander Erokhov has already apologized about this, so the incident in the autonomy is considered settled. But nevertheless, a letter was sent to the nearest consulate of Tajikistan with a request to pay attention to this situation.