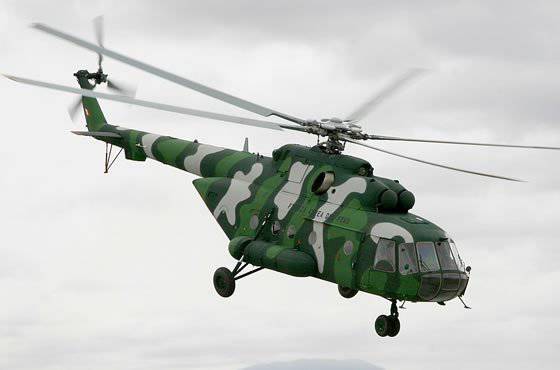 The Ministry of Defense of Peru is evaluating the possibility of buying up to 24 transport and combat helicopters. The main bidders for the supply are the Russian helicopter Mi-171Sh and AS-332C1 of the Eurocopter company.
According to the information agency Infodifensa, the Russian delegation visited Peru last week to discuss the delivery of Mi-171Sh helicopters.
The second option is to purchase Eurocopter AS-332C1 Super Puma helicopters. The Peruvian Armed Forces launched the evaluation of the AS-332C1 Super Puma helicopters after the visit of the Minister of Defense of Peru to France in November 2012.
According to Peruvian analysts, the adoption of the Russian proposal is more likely. The main advantages are lower cost, unpretentious operation, high payload, availability of infrastructure and maintenance skills for Mi-brand helicopters.
Currently, the evaluation of the proposals of the two applicants is completed by a special commission. As expected, the contract will be signed in March-April.
As TSAMTO has already reported, at the end of 2012, the command of the Armed Forces of Peru sent a request for the purchase of new helicopters 18. In the future, the number of cars scheduled for purchase increased to 24 units. Most of them are planned to be used to support military operations in the fight against rebel formations in the valleys of the Apurimak, Ene and Mantaro rivers.
The potential cost of the agreement is estimated at 360 million dollars. It is assumed that the first 6 machines will be handed over to the customer within 9 months after signing the agreement. According to unofficial information, the offset program accompanying the contract may include the creation in Peru of an enterprise for servicing Mi helicopters and repairing the engines of the TV3-117 series.
Helicopters will be part of the 3rd
aviation
groups of the 1st brigade of army aviation and the command of naval aviation COMAVINAV.
Earlier, in July 2010, the Peruvian armed forces purchased 8 Russian helicopters, the total cost of which was 107,9 million dollars. Delivery of six transport combat Mi-171Sh and two attack helicopters Mi-35P ended in October 2011 of the year. Of these, 3 Mi-171Ш and 2 Mi-35П were included in the Air Force, and 3 Mi-171Ш - in the Ground Forces of Peru.