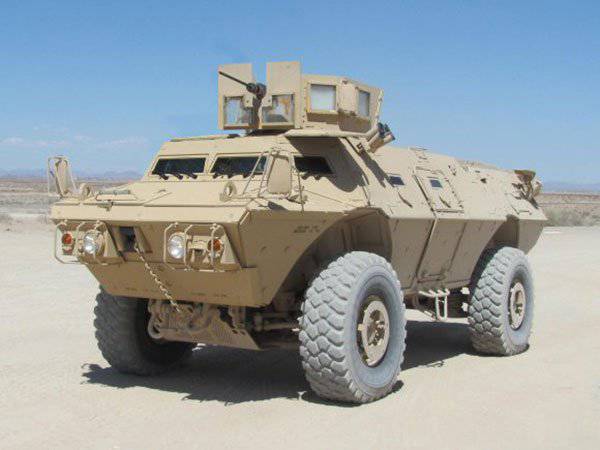 The Mobile Strike Group (MSFV) vehicle is a new 4x4 armored vehicle specially developed by the American company Textron Marine & Land Systems for the Afghan National Army (ANA) under the US Army MSFV program.
The first 18 of the three variants produced by MSFV were sent to Afghanistan in November 2011. Before shipping, all three options were thoroughly tested at the Yuma Proving Ground (YPG) test site. The US Army began transferring MSFV to the ANA in February 2012. MSFVs are deployed in the ANA's rapid reaction force battalions.
Textron Systems employed seven Canadian companies to supply components for the MSFV program. These components were integrated into MSFV on a production line in Louisiana.
MSFV orders and shipments
In May 2011, Textron Marine & Land Systems entered into a full contract with the US Army for the supply of 240 MSFVs for the ANA. The contract also included the supply of related equipment, spare parts, field service and staff training. In March 2012, Textron Marine & Land Systems was awarded a contract for an additional 64 MSFVs for ANA. In April 2012, in accordance with the second part of the contract with the American army, another 65 MSFVs were delivered in all three modifications.
In June 2012, Textron Marine & Land Systems awarded a third contract with the US Army Command for the supply of 71 MSFVs to the Afghan National Army. The contract value was $ 79.2 million, and the deliveries themselves are scheduled to be completed by October 2013.
To date, Textron Marine & Land Systems has received orders for a total of 499 vehicles of the mobile strike group. Orders include testing MSFVs, and initial small-scale production.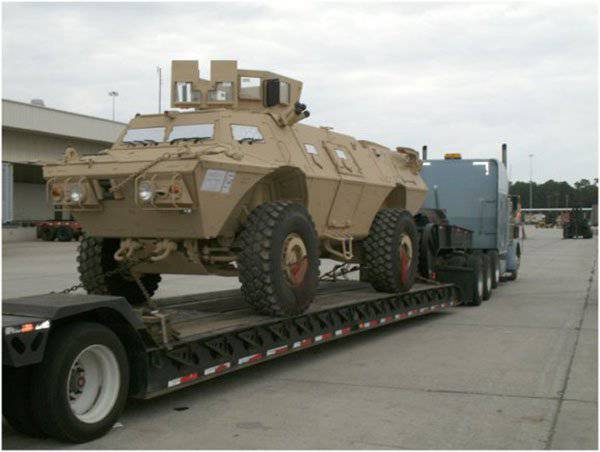 Modifications of mobile shock group machines
MSFV is available in three versions, including an armored personnel carrier (MSFV) equipped with a standard turret with an 40-mm automatic grenade launcher / machine gun caliber 12.7-mm, BMP with a special gun protection kit (Objective Gunner Protection Kit, OGPK) and a highly passable version of a medical machine .
The United States plans to supply ANA 352 armored vehicles equipped with turrets, 142 armored vehicles with a special gunner protection kit and 23 medical machines.
Design features of armored vehicles
The design of the MSFV is based on the M1117 Armored Security Vehicle (ASV) armored vehicles tested in combat conditions. Compared with its predecessor, the body was extended by about 0.6 meter.
The enlarged hull is capable of accommodating seven people, including four crew members, a driver, a gunner and a commander. The MSFV BTR variant with OGPK is capable of accommodating up to ten fighters.
The modified design provides increased internal volume and additional location of crew seats.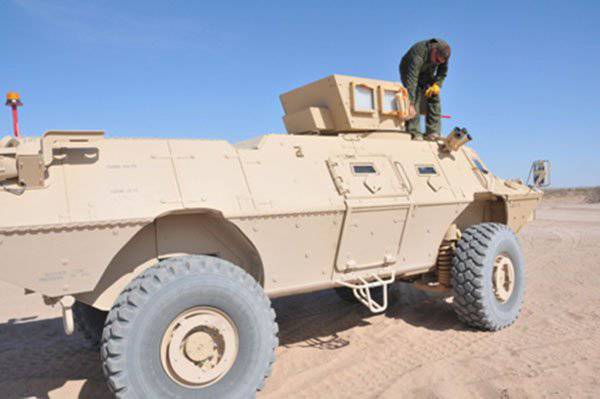 MSFV armament and protection
On the MSFV version with a standard turret, an 40-mm automatic grenade launcher / 12.7-mm machine gun and a smoke grenade launcher can be installed.
MSFV is equipped with an enhanced survivability kit (Enhanced Survivability, ES) that provides a high degree of driver and airborne protection. The kit includes slightly larger tires (Heavy Expanded Mobility Tactical Truck, HEMTT) with a redesigned axle. Big tires lift the car higher from the ground to increase survivability against mines and land mines.
Machines equipped with the ES kit retain the original V-shaped ASV case. This form increases survivability by deflecting the impact of a mine explosion from a machine. Equipped with turrets, MSFV variants can also be equipped with an additional mine sweep for operations in areas saturated with mines.
MSFV provides a higher level of ballistic protection than MRAP machines. The machine also has innovative design features that allow you to achieve a level of explosion protection like the MRAP.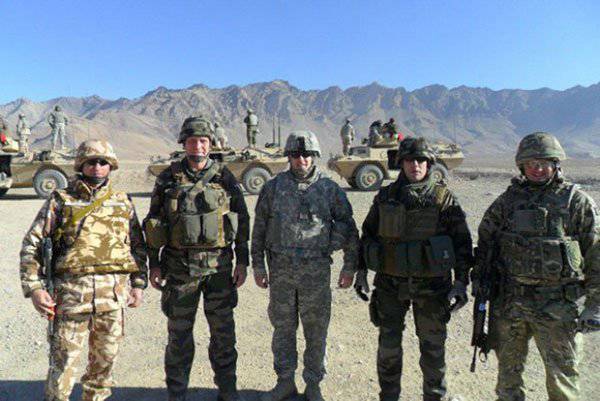 Engine and mobility armored 4x4
MSFV is driven by a Cummins diesel engine and an automatic transmission. Suspension mounted on the car increases ground clearance by 0.2 meters relative to the base model M1117. To ensure high mobility and ride quality, the car has all-wheel drive and a central tire inflation system.