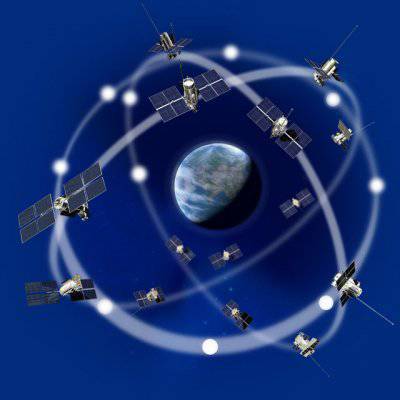 The Russian orbital constellation of the GLONASS satellite system has begun to function in full, - according to the information and analytical center of Roscosmos.
"Maintenance of the Glonass-M spacecraft No.743 (8 operating point) has been successfully completed, the device is being used for its intended purpose. The orbital group GLONASS is fully deployed, "- said in a statement published on Tuesday. Earlier it was planned that this satellite will begin work 3 March.
Recall that for 100% coverage with the GLONASS navigation signal of the entire Earth, 24 KA is needed, and now the specified number of vehicles is used for its intended purpose. In addition, the 2 spacecraft is temporarily taken up for maintenance, two more are in the orbital reserve and the 1 spacecraft is at the flight test stage.
Thus, in the world today, only two such systems are successfully operating - it is the American GPS and the Russian GLONASS. The Chinese "Beidou" (North Bucket) is so far distributed only to Asian states and, as expected, will enter the world market with a noticeable lag by about 2020 year.
Igor Afanasyev, editor of the magazine
News
cosmonautics ", believes that the next step is to develop the ground segment of the system:
- The fact that the group is fully deployed indicates that the specified characteristics have been achieved, and there is also a minimum accuracy (from two to five meters without the use of ground bindings).
It remains to develop the ground segment - this is the user equipment, both for government and civilian use. Then it will be possible to increase the accuracy and reliability of determining the coordinates.
The system was ordered by the military, but now due to the fact that the system is deployed and can be used by civilians. In combination with the already used American GPS system, the reliability of determining the coordinates increases dramatically, because these systems complement each other. Any user of such equipment will be able to determine their coordinates well anywhere in the world.
The satellites themselves, our and American, in principle, correspond to each other. Another thing is that, until recently, our domestic ground equipment did not differ in high performance, but this segment is already being mastered.