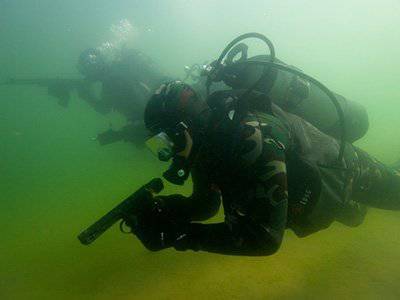 On the basis of the order of the Minister of Internal Affairs of the USSR from 3 in March 1978, the naval units of the internal troops of the Ministry of Internal Affairs of Russia were established as part of military units for the protection of communications on the Baikal-Amur Mainline and Trans-Baikal and Far Eastern Railways.
Starting with several small units guarding railway communications in the Far East, today they have grown to sea units and divisions of patrol boats.
"Today, naval military units and subunits are in all regional commands, over a thousand and a half people serving in them, including specialists of the ship and diving staff. In the past year alone, they detained 220 trespassers, 72 boats and rescued two people while performing service and combat missions to protect the waters of important state facilities, "said Andrei Andreev, head of the maritime department of the State Security Committee of the Russian Interior Ministry.
In 2012, maritime law enforcement units in the course of planned offshore operations in areas with valuable natural resources detained more than 600 boats of violators, seized more than a thousand illegal fishing gear, 5 units of cold
weapons
, 7 kilograms of explosives, more than 1,8 thousand pieces. ammunition of various calibers.
In recent years, much attention has been paid to the technical equipment of marine parts. Last year alone, 18 units of shipboard equipment for various purposes, 75 sets of diving equipment and controls for surface and underwater conditions entered the troops.