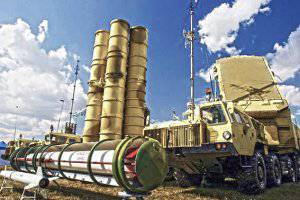 Russia canceled the contract with Iran for the supply of C-300 anti-aircraft missile systems in order to get the latest technology of unmanned aerial vehicles from Israel. Such data are contained in secret materials, made public by the site WikiLeaks.
As it became known, Russia, in exchange for UAV technology, offered Israel 1 billion dollars and cancellation of the contract with Tehran for the supply of C-300.
According to the American diplomatic document on behalf of US Undersecretary of State for Arms Control, Ellen Tauscher, Moscow is still in 2009. I was ready to terminate the contract with Iran, subject to the transfer of advanced technology Israeli drone.
In 2009 Israel refused to make a deal with Russia, fearing that UAV technology in the near future may be transferred to Beijing. Meanwhile in October 2010g. Russian corporation Oboronprom and Israeli state-owned company Israel Aerospace Industries have signed a contract for the supply of components for unmanned aerial vehicles.