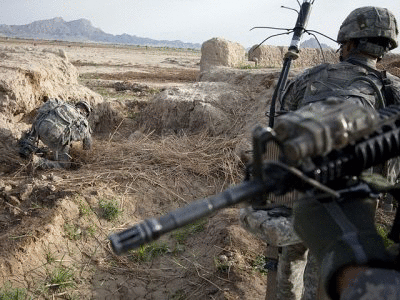 Members of the International Security Assistance Force in Afghanistan (ISAF) accidentally shot and killed two local boys in southern Afghanistan. As reported by Reuters, the incident occurred in the north-western part of the southern province of Uruzgan.
According to the alliance, teenagers died when the military "opened fire on those whom they took to be militant forces." However, as it turned out now, an error occurred during the operation last Thursday - the servicemen "got confused."
ISAF representatives apologized. In addition, according to ITAR-TASS, a special group of NATO and Afghan military personnel visited the area and "held talks with local elders."
In the Australian contingent stationed in Uruzgan, it was previously confirmed that an "operational incident" had occurred, but they refused to provide further information.
The next state of emergency, connected with the death of civilians at the hands of foreign military, threatens to make relations between the International Forces and Afghan President Hamid Karzai "even more strained."
A week ago, the Afghan leader demanded in two weeks time to withdraw US special forces forces from the central province of Wardak, which borders on Kabul and is of great strategic importance for the US contingent, after accusing military personnel of torture and kidnapping.
Two weeks ago, Karzai issued a decree banning Afghan forces during operations in residential areas of the country to request air support for air strikes. The ban followed the death of ten civilians, including five children, during one of these air raids.