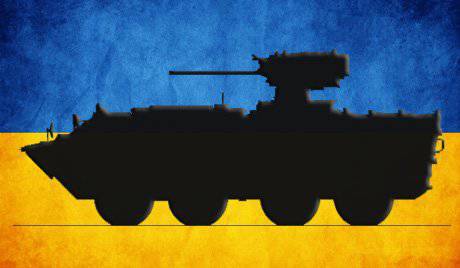 The representative of the Commission on Security and Defense of the Iraqi Parliament, Shivan Mohammed Taha, accused Ukraine of supplying poor-quality BTR-4 to the Iraqi army and disrupting the delivery dates for the contract from 2009 of the year.
"Investigation into Ukraine's deliveries to Iraq
weapons
revealed corruption in part of the third contract concerning the sale of 420 armored personnel carriers, of which only about one hundred vehicles have been delivered at present, despite the fact that several years have passed since the contract was ratified, "Takha told the Arabian website RIA
News
.
At the same time, the deputy claims, the investigation revealed that all the "very old, corps of rusty vehicles supplied by the BTR" are unsuitable for use. "
Taha said that the Iraqi parliament demanded that the government create a special joint committee to investigate the execution of the contract, as well as sue the perpetrators of the situation.
In the near future, the Minister of Defense of the country, Saadun al-Dulei, will be summoned to parliament for clarification.
RIA Novosti does not yet have a comment on the Ukrainian side.
In early February, 2013, the anti-corruption commission of the Iraqi parliament issued an internal report on the violations allegedly uncovered when checking the implementation of the contract concluded between Ukraine and Iraq on the supply of arms.
According to the commission, in the third part of the Ukrainian-Iraqi arms contract for the supply of 420 armored personnel carriers BTR-4, the cost of which is 456 million dollars, serious violations were found.
"This is a delay in deliveries, a violation of the law in terms of the imposition of fines for delay in deliveries," said the head of the commission, Baha al-Araji.
Ukraine is one of the world leaders in arms sales. The largest in the Ukrainian
stories
A contract for the sale of military equipment and weapons to Iraq in the amount of 2,4 billion dollars was concluded in 2009 year. The contract provided for the supply of armored personnel carriers, aircraft, high-precision weapons, as well as the provision of services for the repair and modernization of military equipment. Due to delays in deliveries, the contract has already been on the verge of breaking several times.