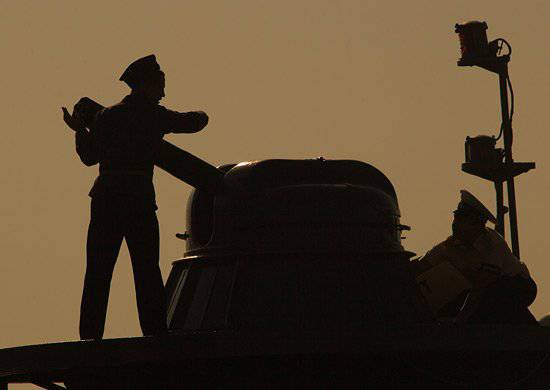 In the basing points of the ships of the Caspian
flotilla
(CFL) completed an air defense exercise. In the role of a conditional enemy, the aircraft of the Su-25 Air Force of Russia acted.
Before the pilots, the task was set, by flying at low altitudes, in conditions that made it difficult for radars to detect them, to mark the execution of a bombing attack on the mooring front and the ships at the piers.
Despite all the tricks of the conditional enemy, the air targets were detected and classified in time, and the air defense systems of the ships were timely alerted to use.
When the aircraft arrived at the line of reach, they were conditionally destroyed from the Palash anti-aircraft artillery, AK-630 and other air defense systems.
A total of 20 surface ships and flotilla boats, including the Tatarstan and Dagestan rocket ships, the Volgodonsk and Astrakhan small artillery ships took part in the exercise.