ANKARA, 27 February. In Syria, Turkey's special forces detachment suffered irreparable losses - the elite officer detachment Combat Search and Rescue "(CSR). According to some reports, the unit of so-called Kelbeti (ghosts) was almost completely destroyed.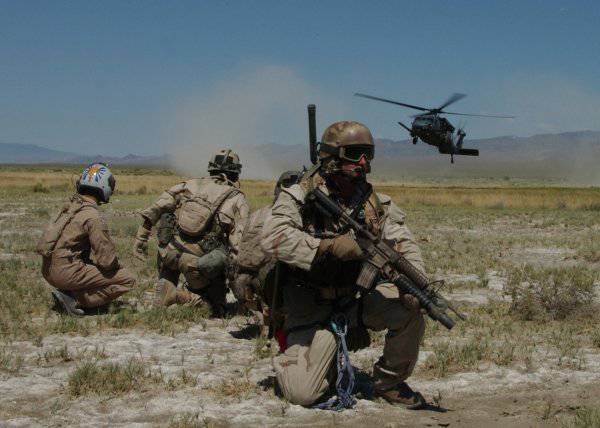 According to ANNA-news, a special forces detachment of the General Staff of Turkey, better known as "maroon berets", was created in 1952, when Turkey joined NATO. Also in the country a Special Mobilization Tactical Group (STK) was created which consisted of detachments designed to create a partisan movement and conduct sabotage in the event of a Soviet attack. Moreover, the group was supposed to act not only in the country, but also abroad.
From 1985 to the present day, the special forces of the General Staff of Turkey almost continuously participate in special operations both inside the country and in Iraq and Syria.
Recall the relationship between Syria and Turkey escalated at the end of June 2012, when Syrian troops shot down a Turkish reconnaissance aircraft RF-4E, both pilots who died. Later, in early October, artillery shells fired from Syrian territory fell in the Akcakale district of Turkey. Then five people died from the explosions, and 11 was injured. In response, the Turkish parliament 4 of October gave the government a one-year mandate for cross-border military operations, including with regard to Syria.
In November, 2012, Turkey sent an official request to the Alliance for the provision of a Patriot air defense system to protect against possible attacks from Syria.
The conflict that erupted in Syria in March 2011, escalated into armed clashes between opposition and government forces. Syrian authorities claim that anti-government forces operating in the country are receiving outside support. To date, according to the UN, more than 70 thousand people have become victims of violence in the country.