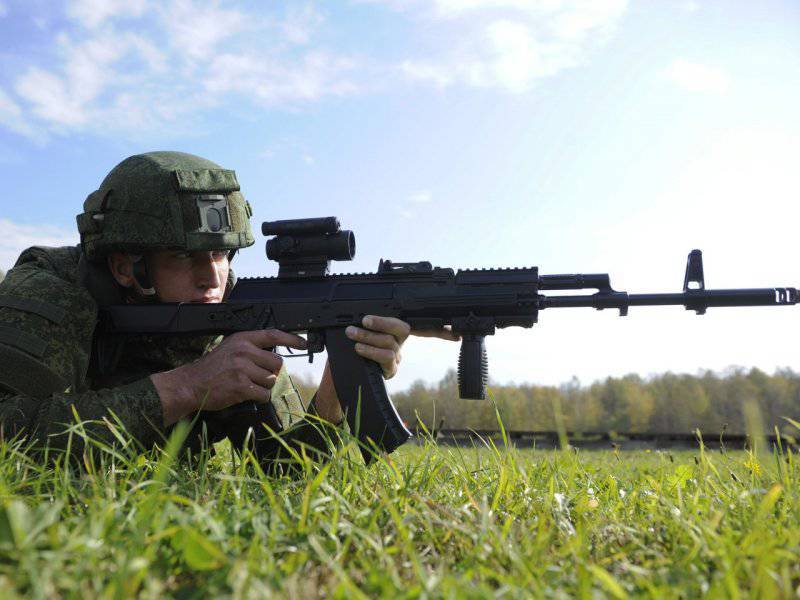 The production volume of the Izhmash plant in 2013 will reach 6,5 billion rubles. This was announced today at a press conference in Izhevsk by the Minister of Industry and Energy of Udmurtia Oleg Radionov.
"The plans are quite ambitious. If the volume of completed orders for 2012 was about 3 billion rubles, products were sold about 4,9 billion rubles, then plans for 2013 were 6,5 billion rubles. The company has a good perspective," he said.
The minister also noted that, despite the difficulties that the company faces in connection with the restructuring, last year was not a failure for Izhmash. "The main task - the creation of a single legal entity - is completed, all necessary for the production
weapons
license ".
According to Radionov, the staff at the plant is staffed only with 80 percent. The company to fulfill its obligations under the contracts uses all possible resources, including the involvement of auxiliary production. The plant is actively working with Izhevsk State Technical University and Izhevsk Engineering College.
"Today the enterprise itself cannot cope with the volumes it threatens. It will share the execution of orders not only with the Tula Arms Plant and the Izhevsk Mechanical Plant, but also with the Sarapulsky Electric Generating Plant," the ITAR-TASS minister quotes.
According to Radionov, the plant is able to cope with the manufacture of small arms on its own, and on high-precision "cooperation is possible."
"Izhmash" - the largest Russian manufacturer of automatic combat and sniper weapons, guided artillery shells, as well as a wide range of civilian products - hunting rifles, sporting rifles, machine tools and tools. Izhmash products are shipped to 27 countries, including the United States, the United Kingdom, Germany, Norway, Italy, Canada, Kazakhstan, and Thailand.