The outbreak of the Cold War and the arms race contributed to the rapid development of rocketry in the USSR. If at the beginning of 50, we still continued to launch the P-1 rocket, essentially an improved version of the V-2, then already on October 4, a powerful multi-stage rocket launched the world's first artificial Earth satellite. For American scientists and politicians, this event was an unpleasant surprise. And the successful launch of a 1957 kilogram satellite spoke a lot to military specialists.
A sensitive blow was struck to the myth of the unconditional scientific, technical, and military superiority of the United States. And when only one month later our second satellite went into orbit, weighing about 0,5 tons, and even having dog Laika on board, and behind him, at the beginning of 1958, the third weighing 1327 kilograms, the Americans began to develop a plan for "reciprocal motion."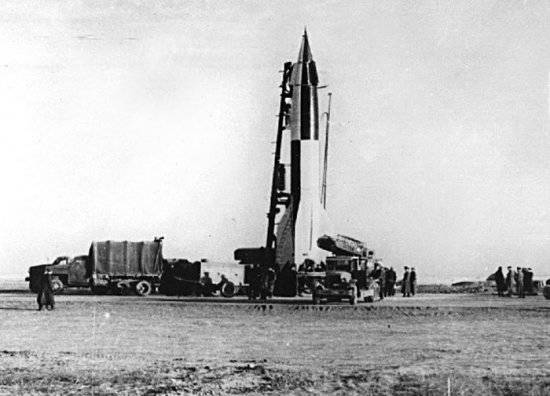 An American nuclear physicist Leonard Raifel, who lives in Chicago, in an interview with a local newspaper in May 2000, said that at the height of the Cold War, the US Air Force commanded the American scientists to prepare and conduct a nuclear explosion on the surface of the moon. Raifel was involved in the development of such a project.
The main purpose of the explosion, he said, would be the device of a grand spectacle at a time when the Soviet Union overtook America in the competition for space exploration.
"In the work on the project," said Raifel, "we did not reach the stage of selecting a particular type of explosive device and launch vehicle, however, we determined what visual effect such an explosion would have. People could see a bright flash, especially well marked, if an explosion occurred on a new moon, when the side of the moon facing the earth, not illuminated by the sun. Perhaps there would also be visible clouds of dust and fragments of lunar rocks raised by an explosion over the moon.
The project, which scientists worked on from the end of 1958 to the middle of 1959, was highly classified, had the code name "A 119" and was called "Development of research flights to the Moon". The project included the Air Force Special Weapons Center.
One of the objectives of the project was to determine the possible scientific results in a nuclear explosion on the moon. However, any alleged discoveries, in the opinion of Raifel, "could not compensate for the losses that humanity would have incurred from radioactive contamination of the moon after the explosion."