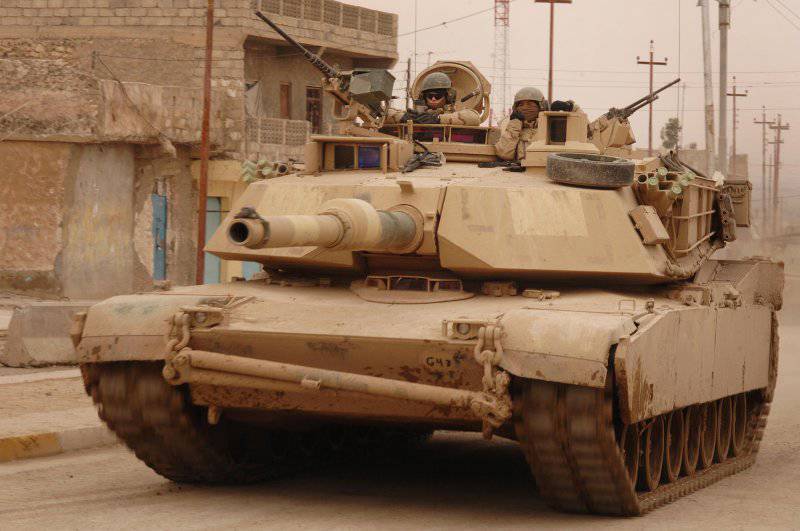 If the army is serious about losing the weight of its armored vehicles, then it should seriously reconsider how it works and not depend so much on materials science, said Paul Rogers, director of the American Automobile and Armored Research Center TARDEC.
"If you really want the weight of the machine not to affect its qualities in a destructive way, materials science is only one aspect, but we really need to carefully review our doctrine, our CONOPS (concept of operations), and our dependence on other technological means," said Rogers during the Winter Symposium of the US Army 22 February 2013.
The weight of the machine has increased significantly, as commanders seek to protect their troops from the main types of threats, such as improvised explosive devices, which were lying on the roads in Iraq and Afghanistan. After such an increase in weight, the leadership of the army began to complain about the loss of speed on the battlefield.
Rogers explained that, to reduce this weight, too much hope is placed on the science of materials. Even if a major breakthrough in materials science happens, Rogers said, the army will be able to count on a decrease in mass.
tank
just about six tons over the next 30 years.
However, if the army is ready to take some risk and rethink its approach to work, it will be able to reduce the weight of equipment.
"If you really want to get a platform weighing up to 20 tons, remove the soldier from it completely and allow the autonomous system to be used," said Rodgers.
After the soldiers left Afghanistan after the 12 years of war, Rogers said, it was time for the army to explore some of the risks associated with the weight of the vehicles. Rogers said he is interested in working with the US Army Training and Doctrine Office to review how the army exploits its armored vehicles.
It's time for the army to see the car as a member of the team, said Rogers. Soldiers must be able to use their vehicles for real-time data collection and analysis. Machines should be better connected to unmanned aerial vehicles to gather information about the environment.
Heidi Shyu, head of army purchases, focused on better synchronizing the army's scientific and technological efforts to deliver better equipment to the battlefield as quickly as possible. Rogers said she made the TARDEC look five years ahead. He said that she helped to understand the future of technology and help them explore the risks.
"I think the time is right to take the risk. The farther the planning horizon, the better we can do it," said Rodgers.