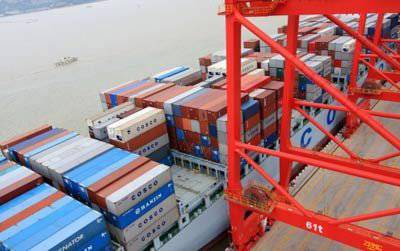 Recently, quite often questions have been raised related to how rapidly the Chinese economy is developing. In just a decade and a half, the financial system of this state has grown so powerfully that it seems there is not much time left until the moment when China will overtake the United States in terms of total GDP. And then the almost century-long domination of the United States at the world economic Olympus will end.
However, the Chinese economy is actually only a powerful force outwardly. When trying to assess the same economy on the part of an ordinary Chinese citizen, a strange situation arises: everything seems to be fine, but at the same time it is not easier for a citizen.
With the total onset of Chinese goods on world markets, this expansion does not bear obvious progress for a small Chinese manufacturer.
Intermediary for the delivery of clothes and shoes from China
can receive much greater income than the manufacturer itself, and there is an explanation. After all, it is the intermediary structures that can independently determine the price of a product on the markets in other countries.
If we touch upon the question of economic benefits that fall on the ordinary citizen in the Middle Kingdom, it turns out that the average monthly income of an ordinary Chinese in 3-4 is times lower than the average monthly income of a Russian. The average monthly wage of a Chinese is lower than the average monthly wage of a citizen of any other developed or developing country. This is the main reason that Chinese products have virtually no competitors in the global market. After all, if a product is produced by a person who requires less money for his work, then the cost of such goods will be lower than in other cases. In addition, Chinese production is trying to follow the path of multiple processing of materials. In other words, the fact that Russia goes into the trash as waste products in China is used for new production. This approach allows Chinese products to be out of competition at the present stage of economic development. If this trend continues in the near future, then we can expect the development of new concepts from foreign countries, which will do everything to "get" China in terms of its manufacturing boom.