The Russian company Ilyushin Finance Co. (IFC) will purchase the same aircraft from the Canadian Bombardier 32 airliner CS300 with another 10 option, the amount of the transaction without implementing the option will be 2,56 billion dollars, said the Director of Public Relations of the Canadian company Mark Duchene.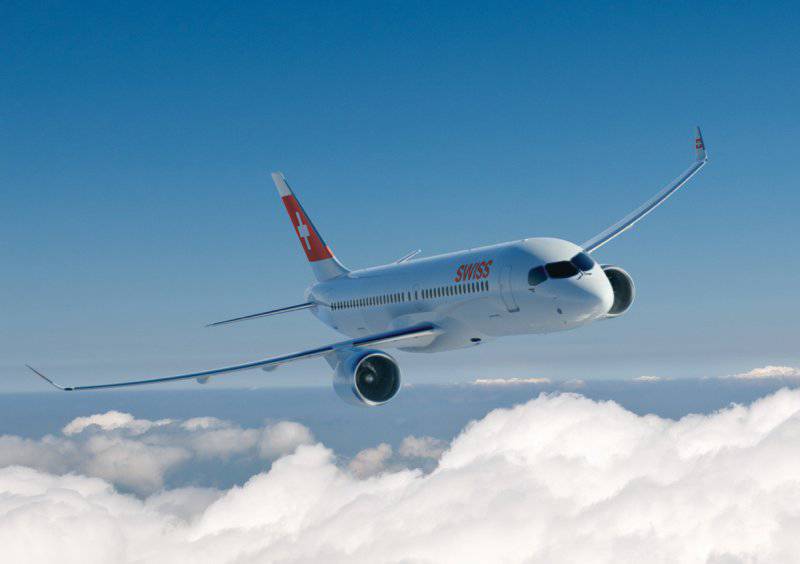 According to him, the amount of the contract in the case of the option will be 3,42 billion dollars. In the presence of Denis Manturov, Minister of Industry and Trade of the Russian Federation, the IFC General Director Alexander Rubtsov and the head of Bombardier's commercial aircraft production unit, Mike Arcamon, signed the agreement, ITAR-TASS reports.
As Duchesne noted, the Russian delegation, which flew to Montreal, where Bombardier's headquarters is located, paid a short-term visit on Tuesday evening to the CS300 assembly plant in Marabel (Quebec). "President Bombardier Pierre Baudouin met with Minister Manturov," Duchesne added.
"There are great opportunities for the CS300 airliner," said Mike Arcamon at the signing ceremony. "Airplanes of this series are perfect for operation in such a vast region as Russia."
In his turn, Rubtsov noted that for IFC this is the first such large order made from a foreign manufacturer. According to him, CS300 will take place between the Russian aircraft Sukhoi Superjet-100 and MS-21 of the Irkut corporation, which the company will also purchase.
A narrow-body twin-engine aircraft CS-300 is designed for 120 – 145 passengers. According to Bombardier, this mid-haul liner, which uses modern composite materials, is the most environmentally safe in its class.
The aircraft of the Canadian company Bombardier of other modifications are used by Russian air carriers from 2003 of the year. Thus, at present in Russia and the CIS more 80 turboprop liners of the Q-200, Q-300, Q-400 series and CRJ-100 and CRJ-200 regional jets are operated.