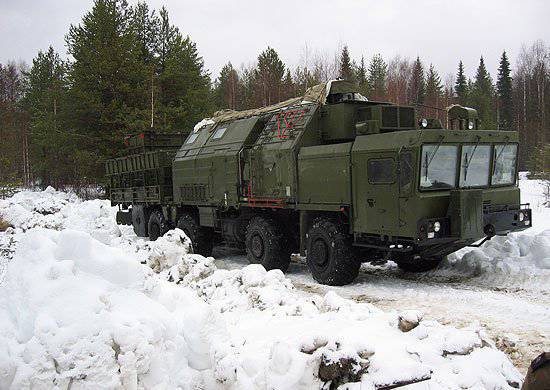 In the Strategic Missile Forces, the supply of promising engineering weapons continues to increase the maneuverability and survivability of mobile-based combat missile systems, including the upgraded engineering support and camouflage machine (MIOM-M).
Modernization of the MIOM has been carried out in several directions - both the assemblies of the unit itself (gearbox, electrical installation), and the imitation tools used - on the machine will be used inflatable models for various purposes.
Successful state tests of the upgraded engineering support and camouflage vehicles took place in December 2012 on the basis of the 1 State Test Site of the Ministry of Defense of the Russian Federation (Plesetsk Cosmodrome) and in 2013 the first samples were delivered to the Teikov missile compound.
The operation of MIOM ensures the performance of engineering reconnaissance of combat patrol routes and field positions, including an assessment of the carrying capacity of their ground bases, checking the dimensions of the routes and grounds, and, if necessary, their restoration (broadening). With the help of this technique, engineering reconnaissance of mine-explosive obstacles and demining of the terrain, clearing of roads in field position and their planning is carried out. MIOM is also used when performing engineering tasks of masking and imitation, determining the slope of the terrain and the location of the units using the navigation system, estimating the carrying capacity of road bridges on the combat patrol routes using a special measurement system.
The masking and imitation tools of MIOM provide for carrying out measures to conceal the missile complex at field positions, distorting the direction of movement, including rolling trails to false positions and objects.
Adoption of the MIOM reduces the human labor costs for performing such tasks tenfold.