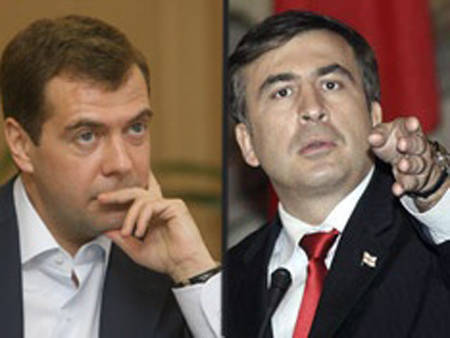 On November 5, the Georgian Interior Ministry reported that 13 was arrested and charged with espionage for Russia. Four of them are citizens of the Russian Federation, the rest have Georgian passports. It is noteworthy that the detention took place just a couple of weeks before the start of the NATO summit in Lisbon, in which, in addition to the countries of the North Atlantic Alliance, Russia and Georgia, in particular, took part.
This whole situation is a kind of tracing of the scenario under which a similar espionage scandal occurred between Russia and the United States in June of this year. Recall that then, a couple of days after Dmitry Medvedev's official visit to the United States, US intelligence agencies announced that 11 had detained Russian spies. Thus, Obama and Medvedev's attempts to return to the partnership between the two countries, spoiled during the 2008 crisis of August, were nullified. In the early days, the Russian Foreign Ministry called this a blatant provocation, referring to the fact that they are not spies, and we don't know them at all. However, on July 8, all the detainees fully admitted their guilt and were safely extradited to Russia, where they soon sang with Putin in karaoke "Where the Motherland Begins", and a little later each of them received the Order For Courage from the hands of the President.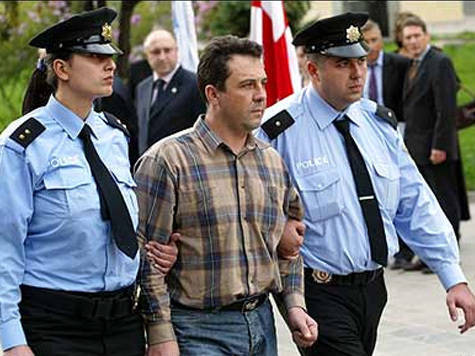 It is not known whether spies caught in Georgia will sing in karaoke with Putin, but the Russian Foreign Ministry is behaving exactly the same as in June, and states that this is nothing more than a provocation of the anti-people regime of President Saakashvili. Despite this, I have no doubt that all the 13 detainees really, to some extent, worked for Russian intelligence, and then it remains only to answer the question of what purpose Saakashvili pursued, starting this espionage scandal. The first reason is understandable - this is an attempt to compromise Russia and the Russian special services before the NATO summit in Lisbon. Once again, to prove to the West that "big Russia" still offends "little Georgia" and leads its backstage games in it.
But, surely, there were other reasons why the Georgian president decided to take this step right now. Most Russian political scientists agree that this "espionage
история
»Was started in order to divert the population of Georgia from problems with the standard of living in the country, as well as to raise the rating of Saakashvili, who, in their opinion, currently amounts to only 13 percent. It is curious that according to the results of polls conducted in Georgia itself, the presidential rating is not at all dangerous and is equal to 50 percent, and there have recently been no serious rallies of the local population against the situation in the country. So this version is hardly true.
It's more likely that Saakashvili launched this scandal, strange as it may sound, to build relations with Russia, or more precisely, to gain practical benefits for Georgia in exchange for spies. This may be a weakening of economic sanctions against Georgia or something else, but, in any case, it is obvious that for Georgia's full development it needs if not help, then at least neutral relations with Moscow, and this is finally realized in Georgia. An indirect confirmation of this version is the rumors that in the coming days, Saakashvili should meet with one of the Russian businessmen close to the Kremlin. According to some information, Vitaly Anisimov, co-owner of Metalloinvest holding, may become such an intermediary.
It is impossible not to notice also how much Georgia has changed the tone in its statements about Russia. Both Saakashvili and Prime Minister Nikoloz Gilauri have repeatedly stated in their last interviews that Georgia is ready for talks with Moscow at any time. So, perhaps it is the "spy scandal" that will be the reason for the establishment of relations between countries. Everyone has become accustomed to non-standard decisions of the President of Georgia, so it is not surprising if it is so in fact.