The fuel service of the Russian Armed Forces is one of the relatively young rear services, it conducts its
history
since 17 February 1936, when the Commissar of Defense order was formed by the Fuel Service of the USSR Armed Forces.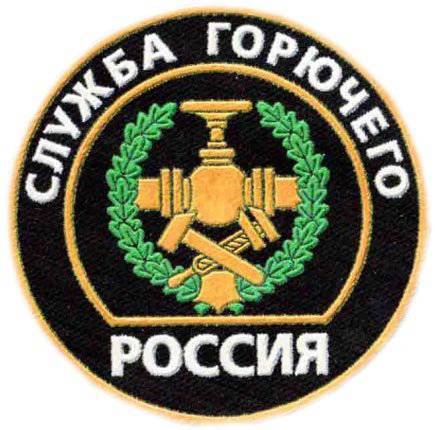 For the first time, the Fuel Service proved the necessity of its existence during the fighting at Lake Hassan. Then, over a fortnight of fighting, the Soviet troops spent more than 8000 tons of fuel, and during the conflict on the Khalkin-Gol river, fuel consumption amounted to nearly 90000 thousand tons. The winter war with Finland required even more diligent work from the Fuel Service — during the Finnish campaign, the Soviet troops burned 215 thousand tons of diesel, gasoline and kerosene.
During the Great Patriotic War, the Fuel Service made a significant contribution to solving the problem of fuel supplies to blocked Leningrad, laying an 27-kilometer pipeline across the bottom of Lake Ladoga, through which from June 1942 to March 1943 a dozen tons of fuel were supplied to the besieged city. The breakthrough of the fuel isolation of Leningrad considerably brought closer the day of the removal of the general blockade from the city. In general, for the entire period of the war, more than 1,5 thousand people were awarded with government awards, which is up to half of the then officers of the USSR Fuel Service.
During the years of intense military-political confrontation with the West, the Fuel Service faced new challenges, their appearance was associated primarily with the emergence of fundamentally new means of delivery of nuclear weapons - ballistic missiles. Army and
the fleet
It took a large amount of liquid rocket fuel. The need for an effective uninterrupted supply of rocket fuel to the Armed Forces led to the beginning of intensive scientific research in the relevant field. In 1946, the SRI of fuels and lubricants was opened, and now it is the 25th State Research Institute of the RF Ministry of Defense.
Today, the Fuel Service of the Armed Forces of the Russian Federation includes support centers, a number of formations and parts of pipeline troops; gas stations; warehouses and bases of fuel and rocket fuel; repair plants and workshops; laboratories; supply units. The Ulyanovsk Higher Military Technical School trains officers for the Fuel Service.