Iran transmitted the decrypted data from the captured American unmanned aerial vehicle to the Russian allies, the WND website claims, citing former Iranian intelligence officer Hamidrez Zakeri.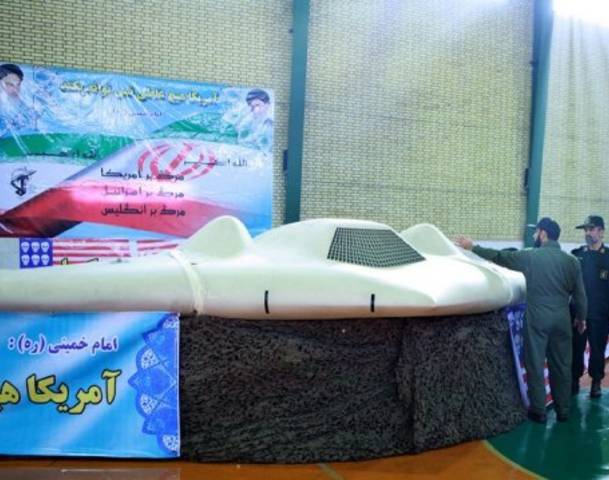 According to Zackery, since 2007, the Russian military has been in Iran, who have settled down at the bases of the Islamic Revolutionary Guard Corps to help military developments, as well as become familiar with American technology.
According to an intelligence officer, it was Russian experts who were able to intercept the management of the American UAV and plant it in Iranian territory. After the data of the UAV were deciphered, the Iranian side transmitted this information to Russia. Moscow, for its part, supplied Tehran with all the data on the C-300 anti-aircraft missile systems, because of the sanctions it was forced to cancel deliveries of the units themselves, writes NEWSru.co.il.
Earlier it was reported that the decrypted information from the American
drone
RQ-170, known as a stealth monitor, testifies to the operations of the Americans around Iran. This was announced by the commander of the aerospace forces of the IRGC of Iran, Amir-Ali Hajizade. According to him, after the information was decrypted and read from the magnetic disks of the drone, it became clear that he was carrying out a military mission in countries neighboring Iran and controlled mainly the launching of missile and bomb strikes in Pakistan and Afghanistan and military operations on territories of these countries.
Recall that in December 2012, the Iranian authorities stated that they managed to intercept two more American unmanned aerial vehicles (UAVs), in addition to the ScanEagle-type device, which the Iranian side had previously intercepted. According to the Associated Press, citing the local IRNA agency, according to Commander of the Navy of the Islamic Revolution Guards Corps (IRGC) Rear Admiral Ali Fadavi, American drones were intercepted even before December 4 of Iran declared the capture of ScanEagle. Fadavi noted that copies of this device are already being used by the Iranian military.