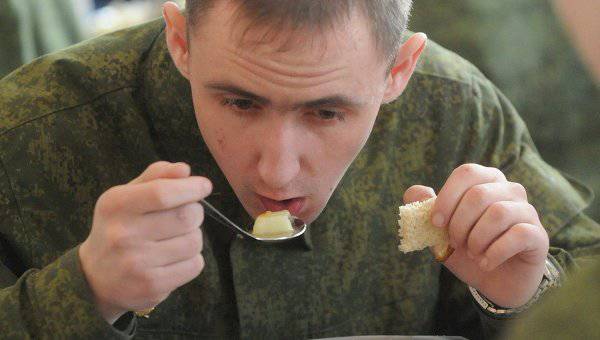 This year, the Russian military will switch to a new supply system "buffet", said Major General Alexander Lapin, commander of the 20 Guards Combined Arms Army, on Saturday.
"The military power supply system is developing, and by March this year two brigades will switch to a completely new power supply system for the personnel on the type of buffet, and by the end of this year all units and military units will switch to this new power supply system," he is on the radio station Ekho Moskvy.
The general recalled that by the decision of the Minister of Defense of the Russian Federation, the installation of shower cabins in the barracks had already begun, and on each floor of the barracks of the association there are rooms for tea drinking. In addition, each company now has a washing vacuum cleaner for wet cleaning in the barracks.
"Already in spring we will begin to receive a completely new field uniform," added Lapin.