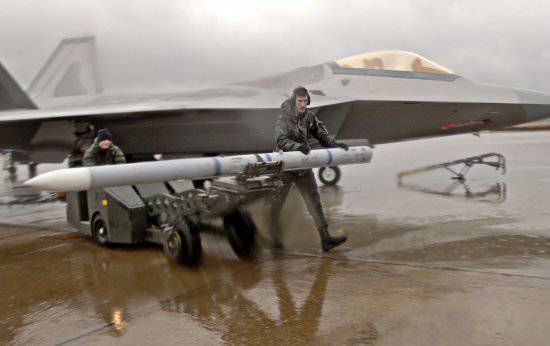 As the head of the Sukhoi holding Mikhail Poghosyan stated, the second perspective
aviation
Frontline Aviation Complex (PAK FA) will begin flights before the end of the year.
"The first flight copy made 40 flights, in general, we are satisfied. Tests are moving faster than planned, "Interfax-AVN news agency quoted him as saying.
Earlier it was reported that serial deliveries to the PAK FA troops will begin with the 2015 year. The first experimental machines of the installation batch should arrive at the Lipetsk center for the combat use and retraining of flight personnel already in 2013.
According to Sukhoi, the PAK FA has a number of unique features compared to its predecessors. It combines the functions of a strike aircraft and a fighter.
The PAK FA is equipped with a fundamentally new avionics complex, integrating the "electronic pilot" function, and a promising radar with a phased antenna array. This greatly reduces the load on the pilot and allows him to concentrate on performing tactical tasks.
The aircraft's on-board equipment allows real-time data exchange both with ground control systems and within the aviation group. The use of composite materials and innovative technologies, aerodynamic layout of the aircraft, measures to reduce visibility provide an unprecedentedly low level of radar, optical and infrared visibility. This makes it possible to significantly increase combat effectiveness in work both on air and ground targets, at any time of the day, in simple and complex meteorological conditions.
Fifth-generation aircraft, along with upgraded fourth-generation aviation complexes, will determine the potential of the Russian Air Force over the coming decades.
Characteristic features of the PAK FA: multifunctionality (the ability to solve problems of destruction of both air and ground, sea targets in any weather and time of day); maneuverability; low visibility in the optical, infrared and radar wave bands; supersonic cruise flight mode, the ability to take off and land using runway sections of 300-400 meters in length; high intellectualization of the board; circular information field, the possibility of all-round shelling of targets.