An International Defense Review magazine, in an article by Nick Brown "Enhanced Samson RWS readies for US trials," reports that the US Army is planning to test the new remotely controlled Samson Mk 2 turret developed by the Israeli company Rafael. Tests of the turret mounted on the M2 Bradley infantry combat vehicle are scheduled to begin in May 2013 in the US Picatinny Army arsenal.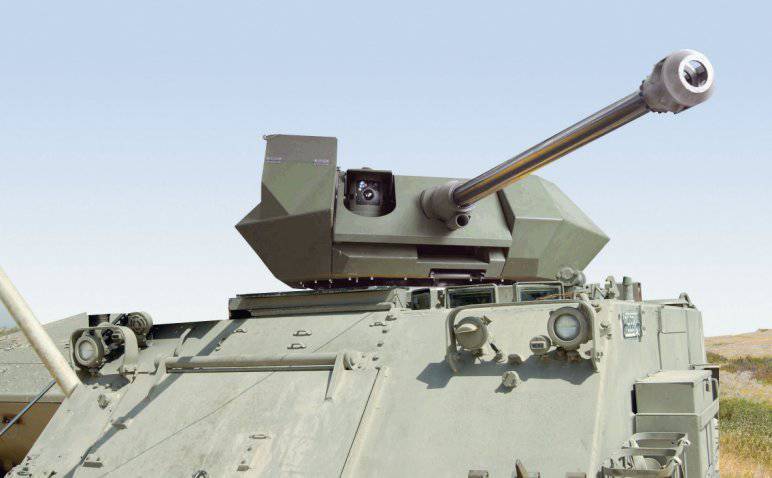 The first prototype of the remote-controlled armored turret Rafael Samson Mk 2 during tests in Israel on the armored vehicle M113
Materials on the Samson Mk 2 turret were first demonstrated at the Eurosatori exhibition in Paris in June 2012. Tests of the first full-fledged prototype of the turret were started by Rafael in Israel on the M113 BTR in January 2013. The second Samson Mk 2 prototype must be supplied for the specified tests in the USA. Rafael hopes to promote a new combat module both for upgrading the existing fleet of BMX M2 vehicles and for use on promising combat vehicles developed under the program of the American Army Ground Combat Vehicle (GCV).
The Samson Mk 2 turret clearly illustrates the latest trends in the development of remote-controlled weapons for armored vehicles. Structurally, the Samson Mk 2 is a further development of the famous Rafael Samson turret, differing mainly in the presence of full armor protection of the installation. In the basic version, the reservation complies with the STANAG 4569 Level 1 standard, but can be enhanced to the Level 4 level. The standard version of the Samson Mk 2 turret armament consists of an ATK Bushmaster Mk 30 44-mm automatic cannon, an 7,62-mm machine gun coupled to and a Rafael Spike retractable dual-launch launcher under armor on the right side of the module. . For the "customer" (probably the US Army), an option was also developed with the additional installation of an automatic anti-personnel grenade launcher paired with a 40-mm cannon.
Although the Samson Mk 2 turret has almost no turret compartment, however, unlike the first Samson version, it can, if necessary, be controlled manually by a crew member directly from inside the firing module (the operator in this case pushes the head over the shoulders into the module). It is also possible to replenish the ammunition from inside the troop compartment of an armored vehicle. Rafael is also working on a modified version of the fire control system for the Samson Mk 2 turret, with improved automatic target tracking capabilities.