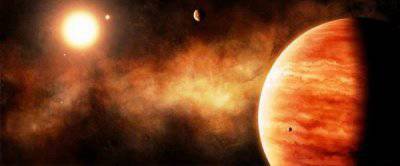 Oleg BAKLANOV, Hero of Socialist Labor, laureate of the Lenin Prize, Minister of General Machine Building of the USSR (1983-1988), member of the Board of Directors of the Rosobschemash corporation.
The time has long come to seriously - as they say, in Russian - to master outer space. There is a need for a new dimension of the carriers, in addition to the royal "seven" and Cheleev's "Proton", which are more than a dozen years old. And while, mind you, nothing better has ever been invented in the world. We, to our great regret, were also satisfied with all this and are not trying to go further. This can not continue further.
If we are talking about the need to explore the Moon and Mars, near and far space, we need a new dimension - the carrier at least 200 tons and a spacecraft capable of returning cargo from space to Earth. And we already have an example of this - "Buran".
November 15 date 1988 of the year could be the beginning of a new space age. The first flight of the Buran opened, as it seemed to us all, a new page in national history. But the miracle did not happen again. "Buran" was registered in the Guinness Book of Records, and now in Russia very few people know about it, some do not remember, and someone does not want to remember. I do not just remember, but I am proud to participate in this project.
I made the decision to open this project. And today, after so many years, I still believe that our country needed the "Buran". In those years, even a special Resolution of the Central Committee of the CPSU and the Council of Ministers of the USSR was issued, since we had to parry American efforts in space exploration. It was a great job. It was started by my predecessor, who created the space industry, Sergey Aleksandrovich Afanasyev. I, as his follower, continued to work.
Scientists took part in the preparation of the decree, including V.P. Glushko, who was the general designer of this system. The Ministry of General Engineering was assigned the role of the head ministry. Performance of work was controlled by the military-industrial commission specially created for these purposes. I can say that this kind of work was necessary then and necessary today.
25 years ago we launched Energia without Buran, loading it with a weight equivalent, thus demonstrating that our country could take more than a hundred tons into space at once! But we, as they say, were in the pocket and two hundred tons - because at that time the most modern hydrogen engines were created, and they still exist. This is precisely the prospect of space exploration. Not in small steps, but widely, powerfully - as Russia can!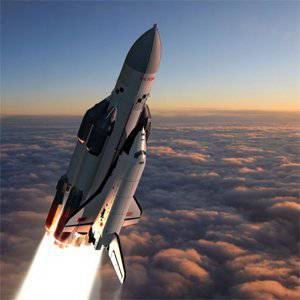 I often hear statements that "Buran" was prepared for star wars. These journalistic stamps, in my opinion, do not quite correspond to the understanding of the tasks facing us at that time. Buran was our response to the Shuttle. In order to be respected, we had to have means capable of fending off any intrigues of our sworn friends.
The appearance of a carrier of this class opened up exciting prospects for our country. "Buran" was the first domestic reusable spacecraft. Its launch was a sensation for world space exploration, a great event that the whole world was discussing. Foreign newspapers were filled with headlines "Russian miracle". But we understood perfectly well that miracles are not born by themselves - for this you need to work hard and hard. Undoubtedly, the Soviet Union pushed America to create the Buran. Our task was to deliver and return any satellite from orbit. The task for the development of the Soviet reusable space system was approved personally by Marshal Dmitry Ustinov.
The situation of that time, the circumstances, the race of stellar and space weapons, our desire to respond to these challenges on a parity basis - all this taken together and led to the fact that we still decided to create "Buran". It is said that it is very similar to the Shuttle, but in fact it is not, there are fundamental differences.
In those years, many of our space programs had either a military purpose or were built on military technology. The idea of ​​creating a Soviet reusable spacecraft arose long before the appearance of Buran itself. Already the first cosmonaut of the planet, Yuri Gagarin, in 1967, defended his diploma at the Air Force Academy. Zhukovsky on "Reusable spaceships." However, it took almost 20 years from the idea to its realization.
The fundamental transition to an aircraft carrier is the general line of development of reusable space transportation systems of the 21st century. Its creators were the best designers of the era, including Valentin Glushko - the general designer of the extra-heavy launch vehicle Energia, with the help of which it was supposed to launch the Buran into orbit.
The development of the supporting structure of the orbital ship, means of descent in the atmosphere and landing was entrusted to a specially created scientific-production association "Lightning". Gleb Lozino-Lozinsky was appointed General Designer. He was called the general of "Star Wars".
Despite the fact that "Buran" flew only once, that jerk, the increase in the authority of our country, which we later discovered, fully justified itself. We saw the support of the entire state. How many experimental installations were scattered throughout the Soviet Union. A huge number of people felt involved.
According to the designers, the "Buran" was to put into orbit, maintain and return to Earth space modules weighing up to one hundred tons, that is, five times larger than any "Shuttle"! Including, and space weapons.
I am often asked, in what we have surpassed the "Shuttle"? "Shuttle" was made according to American ideas. It was created as a whole system. We went the other way. We have created a separate carrier capable of carrying (and delivered!) In its limit two hundred tons. What is two hundred tons? We have already been flying 50 for years on the royal "seven", which displays only ten tons. We have a Cheleomeev rocket that can carry 22 tons. Now there is a struggle for some 30-40-60 tons. But all this does not solve the problem of mastering the moon, but one way or another it needs to be mastered. To master it on a rotational basis, to send there groups of people whose task will be to study this divine gift, which is an intermediate link between near and far space. And flights to Mars? For all this, you must have a two hundred ton carrier. So that the astronauts would be in normal conditions during the flight, and not sit, as now, sorry, in a barrel. Mankind has already matured in order to create normal conditions for work in space. If we do not make such a rocket, we will lose prospects in space. I declare it with all responsibility.
In addition, we must make compact systems, "space vehicles", for the creation of which now there are already all the technical prerequisites. If we have these two types of rockets, we will not only conquer, but also master space.
Today they talk a lot about our heroic cosmic past. It was heroic when we made the first satellite and sent Yuri Gagarin into space. As for the "Buran", then this project is certainly part of our heroic past. But "Buran" crushed from above, closed. Although, in my opinion, this system was not just flawless, but ultra-flawless. In order to constructively establish such a system, our Soviet science was forced to create a huge amount of new materials and components, which in some respects were an order of magnitude higher than what was then used in engineering practice. More than eighty completely new materials for work in extreme conditions of space were invented, over six hundred new promising technologies were developed.
Was solved and one of the main problems. The ship's powerful thermal protection consisted of 38 thousands of ceramic tiles. They can be compared with a porous brick, but the material that has been in space was even easier. The secret is in a special quartz thread, which has the strength of steel, a real innovation.
For the "Energy-Buran" system, Soviet designers have tamed hydrogen, which was considered the most dangerous fuel in the world. It was the oxygen-hydrogen rocket engine that ensured the successful launch of the complex.
The main thing - the Soviet system, in contrast to the "Shuttle", was provided with full automatic control. Before Buran, we didn't have a "digit" at all, even digital airplanes didn't fly. Maybe in some laboratories and doing these things. But it was this program that gave impetus to the state in the development of digital control systems.
You can often hear the question: "If the" Buran "was supposed to be an automaton, then why and what did the astronauts prepare for?" Responding to it, I always remember that there were two geniuses in our country: KE Tsiolkovsky and SP Korolev, and Russian philosophy is, first of all, cosmic philosophy. This is very important to understand.
So, immediately when creating spacecraft of the first generation, S.P. Korolev set the task that in space everything should be performed in automatic mode. People should teach (this was done on the stands) this technique to work accurately. And we succeeded.
Igor Volk and his colleagues taught this device to take off and land. Computers and programs were created that ensured landing without human intervention - the computer read and memorized all the actions that the person performed. Moreover, "Buran" could independently make decisions. He made such a decision when, when landing, a strong side wind was blowing, he made a reserve lap and sat down to the nearest meter. But in the future, of course, flights with astronauts on board were planned. After all, besides landing, there are things that need to be done in space for the first time, and which people should do.
I think that we needed not only to go through the Buran stage, but also to go further. In this case, we would need to have a dimension of our International Space Station an order of magnitude larger today.
What is good "Buran"? Imagine that today we would have had the Moscow-Leningrad railway only in one direction. Awful, say? And yet, this is how it turns out in us: we send it into space, and from there it all, roughly speaking, falls by itself. But you need to do and managed landing on Earth. Here for this "Buran" is a very correct scheme. It can land by plane or on engines. If there are efficient engines, the landing can be carried out approximately as the helicopter lands.
The first and only flight of the Buran took place on November 15 1988 of the year. Bad weather conditions: a blizzard and a wind of 20 meters per second - nearly frustrated the launch. The flight took place only by a volitional decision of Gleb Lozino-Lozinsky.
After the braking command was given, it happened 22 thousands of kilometers from the landing point at Baikonur, there was a tense wait at the range. After entering the dense layers of the atmosphere, the Buran was surrounded by a plasma that heated the front edges of the wing to one and a half thousand degrees. Because of this, the radio connection was interrupted. Thirty painful minutes passed before radio communication appeared again. One of the associates of Gleb Evgenievich has already started writing a note about why the "Buran" did not return from his first flight and who is to blame for the failure of the mission. But when the speaker announced that the Buran had appeared, this man crumpled the unfinished paper and put it in his pocket.
At the final part of the descent at a height of nine kilometers the spacecraft flew, accompanied by the MiG-25. And suddenly, instead of turning around and entering the runway, the Buran deviated from it by 90 degrees. Many felt that some kind of failure in the program leads him away from the estimated rate. But the automation did not disappoint. Having calculated that the speed of the ship somewhat exceeds the calculated one, it was the automatic control system that forced the Buran to make an additional loop in order to dissipate the excess of kinetic energy.
For three hours of flight, the Buran deviated from the schedule only for a second. Many did not believe that the unmanned Buran would safely land on the airfield. But he perfectly released parachutes and landed with a deviation of two and a half meters on the axis and a half and a half in range.
According to experts, "Buran" was able to solve a variety of tasks. Even then, possible scenarios for using the Energy-Buran system for a manned Martian expedition were being worked out.
At that time, no one could have imagined that the "Buran" would suddenly be unnecessary. But perestroika came, changing the relevance of space wars, and the tasks that this system could solve were simply not found for it. Officially, the program is not closed. Most likely, no one wanted to remain in the history of the man who closed the "Buran". But, since Gaidar's time, it was not financed. And already in 1992, it became clear that it would never be implemented. For the thousands of Soviet citizens who took part in the creation of Energia and Buran, the cessation of work on the project was a real tragedy. Many, do not hesitate, call the incident a betrayal.
Until now, experts are confident that "Buran" ahead of its time and therefore was not necessary to his time. After all the tests and demonstration flights, it was placed in storage in one of the assembly and test buildings of the Baikonur cosmodrome. 12 May 2002, the roof of the hull collapsed after the fire forever buried the Soviet space shuttle.
Was he needed or not? This project was a great achievement that spurred technical progress. Five hundred years ago, people believed that our Earth was flat, that the Sun revolves around it. Giordano Bruno was burned at the stake, Galileo Galilei was considered insane. And only a few years ago, the Catholic Church admitted that she was mistaken, and these people suffered in vain. And we with the closure of the program "Buran" stopped in its development. Who is responsible for this before humanity? Now this program is not only possible but necessary to revive. Sometimes you can hear that many of the practices used in it are outdated. So there were even better. Human progress cannot be artificially stopped. You can slow down, you can make mistakes, but you can not stop.
Recently, I published a book called "Cosmos - my destiny", in which more than three thousand characters are described. These are my memories, documents, ideas of those people whom I knew.
I was lucky in my life - after the war I participated in the creation of a blind landing system. Then we switched to rocket technology, because the Americans besieged us with their flying fortresses, and they had several plans to destroy our cities, including Moscow. And we were forced to master the rocket technology at a powerful pace, using the groundwork that the Third Reich had (the Americans, by the way, took Werner von Braun as well as the groundwork).
Now we need to move on. In the direction? In the direction of the use of space. Today we, to our great regret, cannot even comprehend them. Otherwise, we would, I mean humanity, not lose time, but work.
If a big asteroid hooks our Earth, we won't even have time to gasp. And so that this does not happen, it is necessary not only to swarm on our ball, but to study the near and far space, the whole Universe.
I somehow had a dispute with Mikhail Gorbachev, who reprimanded me: "You spit once in space - and immediately millions fly." To which I replied that spitting into space is a great sin. So you can hook and God. Therefore, dear friends, let's not spit into space.
Vyacheslav Filin, Advisor to the President of RSC Energia.
At the heart of the national strategy for the development of astronautics is always primarily the objective need to ensure the safety of its citizens, the associated development of new technologies that ensure parity with the technologies of the likely adversary. Very remote prospects are the solution to the problems of human survival in conditions of planetary catastrophes, the preservation of the human mind and its achievements in all areas of science, technology and technology, the creation of a new habitat by colonizing the planets of the Solar System and other stellar systems of the galaxy.
Today, all the tasks that the space program solves at this stage are solved, in principle, by automata. For example, the launch of the Hubble telescope by Americans allowed people to learn as much new information as they could not find out over the previous millennia. Or take the descent to Mars again, the American apparatus "Kerioster", which works on this planet in automatic mode. Or recall the "Voyager", which recently, after 37 years of work in space, left the limits of the solar system.
Today, no matter how sad it is to admit, we are in such backyards of astronautics that we can not oppose the Americans in scientific terms. Yes, we are holding on to a manned subject. We believe that the manned subject matter is, in essence, an intelligent spacecraft. So, the creation of such a new spacecraft will give us new technologies.
Look at the iPhone. There is a receiver, a transmitter, a voice recorder, a camera, a computer, and much more. Working on such things, we, first of all, move technologies of our country. Today, astronautics, solving its tasks, at the same time sets tasks for technologies in other industries.
As for defense tasks, here we are also not at the forefront. If we talk about the war with the use of space, for example, to suppress any active radar tools, etc., then with the naked eye it is clear that our country is on the edge.
Therefore, we vitally need new technologies in the entire industry, but they must be carried out under the flag of space, as was done in the Soviet Union. What was the engine of the whole industry? Astronautics, nuclear industry and aviation. Here are three components that, one might say, are drawing out all the new technologies.
Therefore, astronautics today is one of those areas, which is destined to and must move forward all the technological foundations.
Today we talk a lot about innovation, notice, just say so. And while they were making Buran, they didn't talk about innovations - they were made.
Now, unfortunately, the leaders of our industry are not people who create technology, but effective managers. You see how they work today? Eighteen years make the "Angar"! There is neither the schedule of the military industrial complex, nor the interdepartmental commission, as it was when they worked on Buran, nor the general designer - there is nothing. But mastered the program-target method of planning and management.
Vadim KUPRIYANOV, Head of the Research Department of the Cryogenmash enterprise, laureate of the USSR State Prize.
All our great designers said, perhaps, a banal, but very correct phrase: "Cosmos begins with the Earth." No one will argue that ground systems are as complex as aircraft themselves.
The time for talking about acceleration, restructuring, innovation, mechanization, modernization, in my opinion, has already passed. We at one time, when creating new systems, did not think about these beautiful words. And, not having personal computers, using, conditionally speaking, one slide rule, they knew in advance what they should have got at the output. I once said: "How would we with such endless, fruitless conversations, with all our innovations, not get into the sewers."
In the process of working on Buran, we had not just a cooperation, naturally created by the military-industrial complex, but a proven and tested one. Then the enterprises, which did not cope with the tasks, were crowded out and replaced by other, more capable ones. And there was a sense. There was a job.
Why would I now, as a production worker, begin work here on Earth, so this is an audit. We need to check and understand - and what do we have in presence here on Earth? I will give a small example. At one time, only our Cryogenmash, and then NPO Energia, put a large number of space simulators into the latest model at that time at Baikonur. Since the beginning of Gaidar's reform, these space simulators were, it can be said, captured, and began to be used for window tinting. Imagine a unique equipment, a complex of seven cameras, with a gun, with cold space! This is barbarism!
After conducting an audit and sorting out what we have in place, I would convene a meeting on astronautics to understand what we need to do and where to go next. The need for this is already acute, as they say, it had to be carried out already yesterday.
Before you do something, you need to develop an ideology. Without this, nowhere. Remember how we worked in the Soviet years. First, the general designer developed the ideology. It was submitted to the military industrial complex, from there to the ministries, and then on specific enterprises, the circle of which was determined in advance. Beautiful, worked out over the years, which did not give failures in work.
I think that we, old people (although 70-80 years by space standards - this is not age) do not need to be discounted. Remember the movie "Only old men go to battle"? I think this time has come. We, people with experience in creating aircraft, need to prepare our proposals. Even if they seem to someone somewhat absurd.
Of course, we have good rockets today. Almost ready "Angara". True, it is five times less than "Energy". Although I am sure that in the coming decades, the Energia's power will be enough to serve flights throughout the solar system.
If we talk about the study of near space, then it is necessary to revive the orbital space stations of the type of our good old "World", but in a new, modern version. For what? In order to track everything that happens in near-Earth space. One of them can be sent to the Moon to the orbit in which the Americans flew, before they landed on it. By the way, the American astronaut Michael Collins told Apollo 11 at a press conference after flying around the moon on how many Americans were flying along a trajectory calculated in 20 as a genius engineer Yu. V. Kondratyuk.
Today, in near-Earth space, there is a huge amount of debris that flies closer to the Earth, threatening various man-made or space catastrophes. In this case, such orbital stations could serve as excellent traps (let's call them so) and observation points for studying the data of flying objects, cleaning the near-Earth space from all extraneous, studying near space and the Moon. I would not even hurry to Mars now, but would have worked first of all on the tasks mentioned above.
In addition, it would be useful to analyze the work of our leading enterprises in the main areas of work, noting at the same time not only what we managed to achieve, but also sharpen our focus on mistakes and failures, trying to find their causes.
In this regard, I would like to raise the issue of creating research and production associations. What a simple and correct scheme it was! In my opinion, nothing better has yet been invented, and there is no need to invent anything: research, work with the designer, then in the workshop, from the workshop for their products, please, in Plesetsk, at Baikonur, etc. We create unique equipment, but at the same time good metal must also be made, because scientific work must always end in good products.
Vladimir TOMSKY, full member of the National Security Studies Academy.
Saltykov-Shchedrin once said that we did not invent the powder for the simple reason that we were not ordered. Sadly, we have to admit that the depth of the fall in our space industry is great. But you need to use the system-analytical imperative: until all is lost, nothing is lost. Therefore, from the ideological point of view, humanity has no alternative, as we mastered the land, the ocean, the atmosphere, so now it is necessary to master the cosmos. Russia, by its own destiny, makes all the way. The corpses of the Russian people are then all the rest. Why are the Chinese flying fine now? So the road is already trodden.
Why was it precisely in Russia that the problem of human space exploration, which is fundamental for human civilization, was conceptually formulated and practically solved? How did it happen that in our country in the conditions of post-war devastation we managed to solve the most complicated complex of scientific, engineering, economic, organizational problems and open the way to space for humanity?
At the end of 80, I worked in the expert group of MF Reshetnev. Then the question arose: what to transport on the "Buran"? For three months, in an emergency mode, we developed a system project and calculated four spacecraft in orbit, each for 28 tons, with excellent energy, for space communications and broadcasting. When we calculated the tariffs, the cost per minute was equal to one hundredth of a cent. I think no one needs to explain what happened. The international telecommunications community, I think, was just scared by this.
Now you are all asking the question: what to do in space? In my opinion, it is necessary to speak not about astronautics, but about activity in space. If today we imagine that all space groups will disappear simultaneously, including our, American, European space vehicles, it will be a disaster for the Earth. Planes will not know where to fly, ships - where to go, banks - where to send money, etc. Today, space infrastructure is an integral factor in the existence of citizens on Earth. There is no need to talk about individual technological successes, you need to talk about the system-analytical factor. Already in the 1968 year, when I started the service, the space infrastructure was created, and we observed the entire planet on monitors. Americans could not step to step, so that we did not track it. And what do we have today? Nothing! We are almost reset. Where are telecommunications, where is space monitoring? I'm not talking about flights to Mars. This is a great scientific and sports challenge. And in the near space, we lost our positions.
Today, Russia is present on the world market for space services at a level of a few percent. I'm not talking about the media - approximately 30 percent of the function of "drivers" we took for ourselves. And everything else?
A digital communications system was created about 15 years before Buran. And in the 1977 year, when we were making a nuclear missile control system, it was already the first in the world completely digital! But, as usual, the fruits of victory began to reap others. How could this happen?
When Yuri Gagarin flew, the Americans were scared in earnest. President Kennedy, it must be said, was a very rational man who passed a number of systemic laws. Education was revised, starting with school and ending with higher education. But the most interesting, was created by the Federal Consortium for technology transfer. What does this mean? The technologies developed in space under the Apollo program, one can say, went straight from the wheels into civilian industries. And we in Russia still have not learned to do, for example, mobile phones. Can not? It turns out that we can not. Twenty years have passed, and we all can not.
The executive discipline and professionalism of those in power has plummeted. Today, there is not a single person surrounded by the president with whom one could adequately talk about the real segment of the economy.
What is the US technology transfer consortium? These are seven hundred research laboratories, and not the "invisible hand of the market" at all.
Let's see, what have we done? Our "seven" still flies. More than fifty years! This is an unprecedented case in world science and technology! To date, there is no more reliable media. It turns out that S.P.Korolyov still feeds not just ideas, but thousands of people with bread and butter. Just as A.S. Pushkin continues to feed people with bread and butter. Alexander Tvardovsky, in 1962, said that Shakespeare, Goethe and Dante are not read by the British, Germans or Italians. And in the Russian libraries, children of their own accord take AS Pushkin from the shelves. While this vibration continues to exist, it is necessary to have time to correctly formulate and set tasks. What was SP Korolyov good for? Including the fact that he knew how to set the tasks correctly. The legendary board of chief designers is all very talented, but different people. And Sergey Pavlovich's genius was that he managed to make this orchestra of six people play what was needed, play the melody that he considered necessary. And it is worth a lot. Years later, many specialists who worked at that time at the cosmodrome, at the research institutes and design bureaus on space issues, remember with nostalgia what can be called the "royal style" of work and life.
The space rivalry between Russians and Americans gave unprecedented technological results that are useful for all of humanity. Digital global satellite communications, personal computers, the Internet, and mobile communications appeared. What is today called information technology and nanotechnology, born of the rivalry between the USSR and the United States in space. This rivalry has given in fact many positive results of global significance. Today, rivalry should develop into a conscious, voluntary and large-scale cooperation of all the peoples of the planet in the exploration of outer space.
The costs of space programs in monetary terms, even during the period of maximum confrontation between our two countries, in the USSR were disproportionately lower than in the United States. It follows directly from this that we took not by number, but by skill. Cosmonaut Alexei Leonov once recalled that Werner von Braun at an event dedicated to the Soyuz-Apollo docking at the question: "Why does America spend more space than the Soviet Union on space?" - answered simply: "You have Korolev".
What do we need to do today in order to get out of the pit we got into today? Someone, my answer may seem unexpected. I am absolutely convinced that we need to return to the line Pushkin-Chaadaev-Lermontov-Gogol-Danilevsky. I can prove it, as they say, with chalk in my hands at the blackboard. I will cite only one fact. The discussion between Chaadaev and Pushkin twenty years long gave rise to one formula: socialism will win, not because he is right, but because his opponents are wrong. The term "socialism" was first used by Pierre Leroux in these years. Then we did not look at the Americans, or the French, or the Germans. On the contrary, they watched, and what is happening in Russia, they monitored, so to speak, the events. And they immediately announced that these Westerners, these Slavophiles, and staged a war between them to the bitter end. And today we are singing a feast about this victorious end.
The formula "socialism will win not because he is right, but because his opponents are wrong" suggests that neither Pushkin nor Chaadaev considered socialism the right way. Both socialism and capitalism lead humanity to a dead end, simply at different speeds. That's what, as they say today, the trick and the result of this dispute.
The practice of the last decades, in my opinion, convincingly testifies to this. Suppose we dress everyone "from Gucci," we give everyone a Mercedes, we settle on the Adriatic coast. What's next? And then man begins to degrade strenuously, because one of the fundamental laws of nature is violated, saying that you will earn your bread by the sweat of your face.
The last century can be called the century of S.P. Korolev, I.V. Kurchatov and M.V. Keldysh. These are the three people who made the twentieth century, and Stalin, Roosevelt, Churchilli simply resigned to their positions. They had the mind to do this.
Starting from the end of 60, when S.P. Korolev died, we still slowly, by inertia, developed, Mir, Buran were made. But they were made thanks to super efforts. And when oblivion of the Pushkin heritage began, paradoxically, we changed the original formula for the development of Russian civilization, which was then formulated. I called only one formula. In fact, there is a whole set of formulas, and you can talk a lot about it.
Our sworn partners, the Americans, honestly said that they want to destroy the Soviet Union, that this is their official doctrine. They announced it publicly and invested a lot of money.
And when the Americans read the "Etudes about Pushkin" of the best, in my opinion, Pushkinist Seeds Frank, they created the Pushkin Center at Stanford University, where they gathered philologists, semantics, semiotics, military specialists with one sole purpose - to understand why these people, that is, Russians, cannot be defeated on the battlefield. Why S.P. Korolyov was exiled to Kolyma, almost killed, and after a few years he glorified the Soviet Union through the centuries. The Pushkin center, with its best specialists, is costing America tens of millions of dollars. And all this - in order to understand us with you ...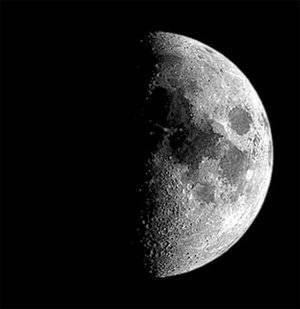 Yuri KUBAREV, Doctor of Physics and Mathematics, Vice-President of the Academy of Engineering Sciences. AM Prokhorov, USSR State Prize winner.
Here several issues were raised that concern me throughout my academic life. The development and implementation of the manned expedition to Mars program was started by S.P. Korolev long before the first space flight of Yuri Gagarin, and even more so long before the American astronauts visited the moon. True, this program is now slightly reoriented to the moon. My point is that the Moon program is, of course, good. But the appearance of our people on the moon forty years after the Americans will not bring us any political and moral gain. We will constantly hear talk about the fact that Russia is 40 years behind America.
Today, many, both here and abroad, consider inter-orbit flights as an intermediate option. It has already been proven that flights to Mars can be carried out much cheaper and easier using electro-jet engines. This is exactly the area in which I understand, because I am the author of an electric jet engine and I believe that it is on them that people will fly to Mars, although I do not exclude that the first flight will be cargo.
My colleagues and I wrote a lot about the fact that the engine was completely wrongly chosen by the Roskosmos in the Martian program we have. It is impossible to create a propulsion system for a flight to Mars with the help of a low-power American (and they need three thousand!). I must use, I apologize for the indiscretion, my engine, for whose creation I became the winner of the USSR State Prize.
I hope very much, and now everything is coming to that, that we will be able to continue the implementation of our engine. This is the only among electrojet engines that has been tested in different regions of the world on ballistic trajectories, passing different heights, different layers and confirmed many new discovery results.
In our country, there were previously three types of discoveries: law or law, effect or phenomenon, and property. In the field of plasma physics, on which all electro-jet engines are built, there are about sixteen discoveries, two of them are laws, each of which combines two or three effects.
Incidentally, we examined the reasons why Phobos-Grunt died. I have no doubt that the solar plasma is to blame. Other catastrophes also occurred at these points. And it was there that I launched the 25-30 years ago, I also had crashes, shutdown of the electric jet engine, then self-switching. But in those years was what is called "oak" equipment. Now she is very sensitive, and the slightest failure can disable it.
We today, to my great regret, are practically unable to develop electrojet technology - everything that is necessary for this is ruined. I will give an example. I need for installations to buy a cryogenic pump now. In China, its value has doubled in just one year! And our famous Balashikha Cryogenmash can be said to be completely crushed. What does it produce? Glass for cars, probably, pads, something else ... Anything, just not what it was originally intended for. In such a state of affairs, we cannot create an electrojet technique.
Today, we often hear how spaceflights with people are subjected to the strongest criticism. In my opinion, this is a completely wrong policy. Without manned flights, without the organization of its orbital space station, there will be no progress. We have already talked about how many innovations have been introduced thanks to the creation of the Buran.
I will give one more example. The Americans, like us, have a system of removing the charges, but compared to ours, it is quite primitive. We remove charges instantly from any material, be it a dielectric, metal, or something else - it does not matter. I also have experiments in which the distance was one and a half meters. Americans, however, remove the charge only from the metal at a distance of several centimeters.
We used to have a big program dedicated to this. It was conducted under the auspices of the General Staff of the Ministry of Defense and the Ministry of General Engineering, contracts were concluded with the current Roscosmos, then it had a different name. Today I have the impression that many managers of space organizations do not need anything. They absolutely do not want to do anything without a command from above.
Now the electric jet engine, really ready for flight to Mars, is neither here nor in the Americans. Although for the first time in space, an electrojet engine was tested in the USSR in 1964, and today the standard electrojet engines created in our country are used on our and foreign satellites for orbit correction and orientation. We definitely need to continue working in this direction, to bring the engines to working condition.
If we talk about the situation with the development of electrojet engines with enough power for long-haul flights, then the situation is as follows. In recent years, a project is being developed based on the creation of a powerful nuclear power propulsion system in which it is proposed to use ion-type electric propulsion engines. However, in my opinion and the opinion of my colleagues, including the laureates of the State Prize in this field, it is unrealizable. This applies, in fact, to ion-type engines, which, due to their low power, should have several hundreds in the installation. These engines, precisely because of their fundamental weakness, we stopped developing more than thirty years ago. They are not considered in the United States and other countries as the basis for long-distance manned flights.
For many years, in my reports and speeches, I have been trying to show that the only type of engine suitable for creating a nuclear electrojet propulsion system is a magnetoplasma-dynamic engine with vector thrust and specific impulses. This type of engine was invented by me, tested in a series of space experiments and found wide application in several areas of science and technology. For a long time they believed that his work resource was insufficient. However, I and my colleagues, well-known experts in this field, believe that the problem is solved. This engine is simpler in its design, which means that it is more reliable than all others, including those developed by Americans.
I am sometimes asked the question: "Why do we need to fly to Mars?" A man cannot cut his wings; he will always strive into the unknown. Preparing the flight to Mars can give us the most powerful technology, as was the case with the Buran. The conquest of space, near, middle, far should be our national task. If our positions in this area are completely lost by us, then in the coming years we will no longer be considered.
And just a few words about science. Soviet science is an integrated, systematic approach to the knowledge of the world, it is the search, selection and training of personnel from a very young age, these are "social lifts" that lift talented children from the backwoods to the heights of knowledge, it is the formation of an atmosphere of respect for knowledge in society. From all this, the generation of Soviet scientists grew up, opening the way for the stars to humanity. And we in no case can not refuse it.
Jean ZINCHENKO, ex-general director, chief designer of the leading scientific institution of the Agat rocket and space industry of the USSR.
I am not an optimist. After such a deep fall of our country, in Russia today there is a complete de-industrialization of the country. This situation needs to be urgently broken. But for this, political will and intelligence of power, the first persons of the state are necessary. This is the same task as the restoration of the national economy after the end of the Great Patriotic War, no less. Otherwise, nothing happens.
Do we have such a problem? I do not know. I know only one thing - we must do everything we can to at least revive in the minds of those in power the problem leading to the preservation of Russia. We talked about space exploration here. We have another component - defense, in which things are, frankly, not much better than in matters of space exploration. And here we are all, as citizens of our country, and you, Alexander Andreevich, not only as a citizen, but also as a conductor of the ideology of the fifth empire, should help our industry rise.
I am bitterly stating the disappointing, bitter truth - some things that we did in the times of the Soviet Union, now we can not reproduce, even in conventional weapons. As a confirmation of my words, I will cite as an example the decree of the General Staff of India, which says something like this: Russia can supply us with new weapons, but it may happen that there are no spare parts for it.
I can not say that we have destroyed almost everything. No, there is still something left. But we have to start, figuratively speaking, with the crystallization of residues. Once manned and unmanned space launches are conducted, it means that there are people who are engaged in this. Some kind of backbone preserved. Today, this skeleton needs to build up tissue.
At one time, I only took 25 young specialists each year to the Agat enterprise - graduates of specialized universities from all over the country. There was a competition, my employees specially selected among the applicants the most deserving. There was a continuity of generations, when in a few years the young specialists already knew not only what the mentor taught them, but also went forward, further.
We now have an impossible task - to pull the country from where it is now. The task is impossible, but we must deal with it. We must become that crystal, around which everything will begin to gather.
Arthur USENKOV, General Director of the Rosobschemash Corporation.
Dear friends! Allow me as the host of this meeting of the Izborsk Club to express my sincere thanks to all of you for participating in the discussion of our space - and not only - problems that took place. We will not hide: these problems are serious, and they have accumulated more than enough. If everything goes the same way, if there is no tangible progress, a new breakthrough, we risk falling behind in all directions, and falling behind forever.
As long as we exist, we retain or, if necessary, all the initial positions necessary for such a breakthrough can be restored - at least I can say this, speaking about the sphere of space, space technologies.
A breakthrough in technology - we were convinced of this even in the Soviet era - gives a strong impetus to development in all industries. Against the background of rocket production and space exploration in the second half of the twentieth century, other related fields of science and production actively progressed.
But in order to make a breakthrough, first of all, political will is needed. We have reason to believe that such a will in modern Russia is being formed and is beginning to manifest itself - including through the activities of the Izborsk club.