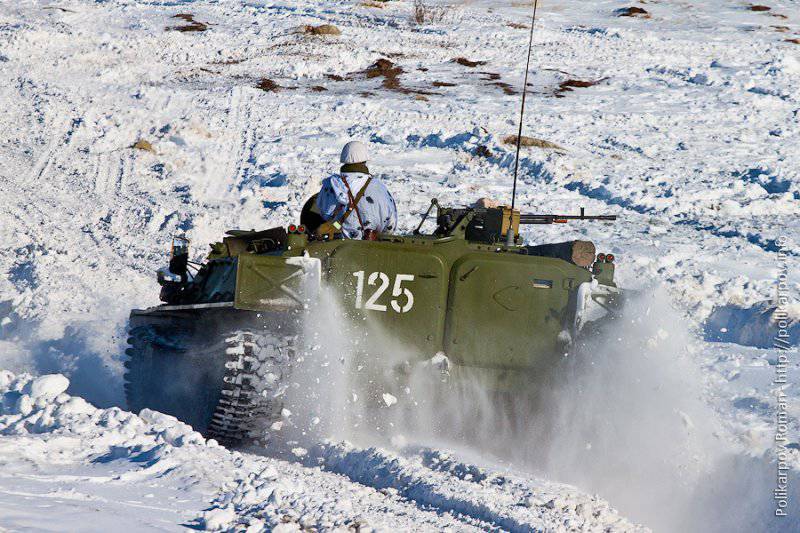 With drivers of a separate Northern Marine Corps
fleet
(SF) 150 km cross-country march in the Arctic. It involved more than 50 units of wheeled and armored vehicles, including BTR-80 armored personnel carriers, four-wheel drive trucks URAL, KAMAZ, etc.
The 150-kilometer march was preceded by training and additional training of young drivers on driving automobile and armored vehicles in the Arctic. About 80% of drivers taking part in the march were called up to the ranks of the Armed Forces of the Russian Federation in the fall of 2012.
During the march, young drivers improve driving skills in the columns, including in conditions of limited visibility and off-road. The route of movement of the column passes both along highways and along unequipped routes of the Kola Peninsula.
During the march, servicemen work out questions of orientation on the ground, actions in attacking a convoy of subversive groups, airstrikes of a conditional enemy, overcoming contaminated areas of terrain, as well as the choice of shelters and disguise cars during halts. Each driver performs the tasks of the march on the vehicle that he is to operate during his further service.
About 40% of vehicles involved in the march are new URALs and KAMAZ trucks that entered the coastal forces of the Northern Fleet in 2012.