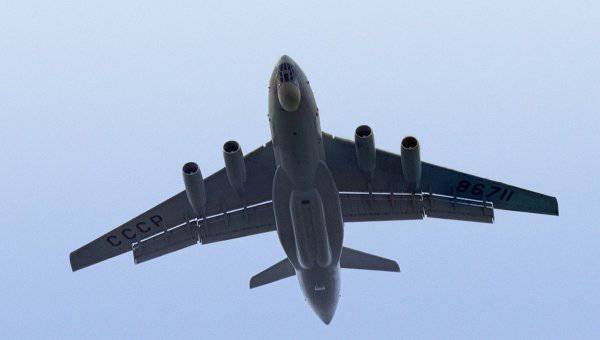 The flight model of the Il-76MD-90А aircraft successfully flew according to the factory flight test program, the aircraft manufacturer reports - Aviastar-SP Ulyanovsk aircraft factory, part of the United Aircraft Building Corporation.
The flight lasted 4 hours 25 minutes and was successful. The specified program is fully implemented. It included an assessment of the systems and equipment of the aircraft, engine start-up, an assessment of the functioning of the automatic control system (ACS), characteristics of stability and controllability of the aircraft, go-around.
The route took place in the area of ​​test flights of the Ulyanovsk-Vostochny airport at altitudes up to 10 thousands of meters.
In the near future, the flight model IL-76MD-90А will be sent to Zhukovsky near Moscow to continue the flight tests.
IL-76MD-90А is a deep modernization of the famous military transport aircraft IL-476, which was previously produced at the Tashkent aircraft factory. In 2006, it was decided to transfer production to Ulyanovsk. On IL-76MD-90А a new flight-navigation complex is installed. All indicators are displayed on liquid crystal displays, the aircraft has a modern digital glass cockpit, changes have been made to the design of the wing, as well as to the landing gear.
In October, the UAC and the Ministry of Defense of the Russian Federation signed 2012 for the supply of heavy transport airplanes IL-39MD-76А for 90, which are planned to be manufactured at Aviastar before the year 2018. In general, up to 2020 of the year, Aviastar may launch up to 100 of such aircraft.
Aviastar-SP CJSC, a member of the UAC, is one of the largest manufacturers
aviation
technicians in Russia and the CIS. The existing facilities of the plant are designed for serial production of up to 40 Tu-204 aircraft per year. In total, during the existence of the plant, 36 An-124-100 Ruslan aircraft, 48 aircraft Tu-204, as well as resource and flight models Il-76MD-90A were produced at it.