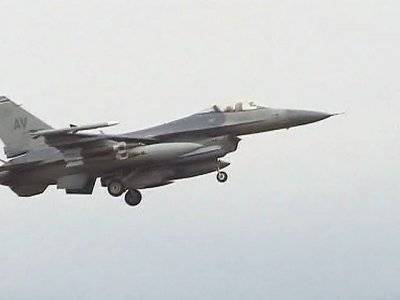 Aircraft of the United States and Italian air forces search the Adriatic Sea after losing contact with the American F-16 fighter. It is assumed that he crashed during a training mission. Reported by the Associated Press.
A statement from the headquarters of the 31 Fighter Aviation Regiment based in Aviano said that contact with the F-16, which was carrying one pilot, was lost on Monday evening. Initially it was reported that the missing fighter did not carry weapons.
The fate of the aircraft and the pilot is still not known.
The search operation involved boats of the Italian coast guard and helicopters of carabineers and the air forces of Italy. The Coast Guard also requested the assistance of three commercial cargo ships in the area. Searches are concentrated in the area of ​​the coastal length of 10 — 15 kilometers between the communes of Cervia and Cesenatico in the northwestern part of the Adriatic.
The Italian agency LaPresse reports that before the disappearance of the F-16 sent an alarm to Aviano. The agency also reports that the other three F-16, participating in the same mission, returned safely to the base.
It is known that weather conditions during the flight were difficult.
"The visibility was poor because it was night and sleet was falling," said the Italian Coast Guard commander, Cosimo Nicastro.