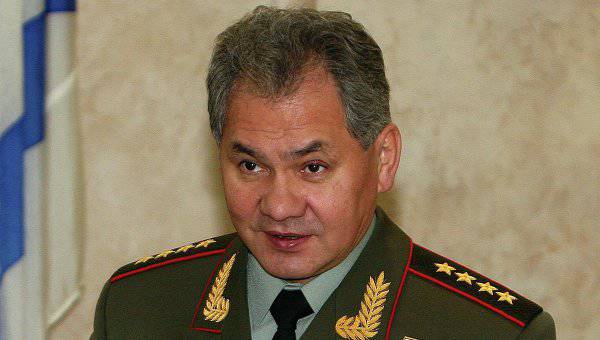 RIA News
. Russian plants must be prepared for large orders from the Ministry of Defense, since the equipment needed to rearm the army will be purchased abroad only if hopes for Russian companies run out, Defense Minister Sergei Shoigu said in an interview with the Vesti TV program on Saturday Russia".
New
weapon
Russia >>
"The main message is that the state, in spite of everything, has focused and adopted an unprecedented program of re-equipment. And we must be ready to receive all these new systems and equipment," said Shoigu.
According to the Minister of Defense, the decision to transfer orders from Oboronservis to manufacturing plants is not simple, but life has forced it.
"I would like our industry to wake up and put up real prices. As for foreign technology, I don't want to offend anyone, but we need to support our industry. But it also has to respond to all our requirements. However, we should be economical with any amount of money. If you need to buy abroad, we will buy, but if all forces and hopes for our industry run out, "Shoigu said.
He stressed that buying equipment necessary for the defense of a country abroad is sometimes faster, but not promising. Shoigu believes that in the future it is necessary to come to the fact that the service of all defense equipment is also carried out by manufacturing plants.
"And here we are talking about a big topic, which is called a" life cycle contract "- from putting it into service and transferring it to us until disposal. This is a lot of work, because we have to transfer part of the plants of the Ministry of Defense to companies and large industrial associations that deal and science, development work, and production of equipment for us. Previously, it was done by Oboronservis. I don't want to name specific companies, but I would like to say to them: do you earn money for the defense of the country? I understand that it should be profitable s, bonuses, but it's not many times, the same interest yet, "- said the Minister.