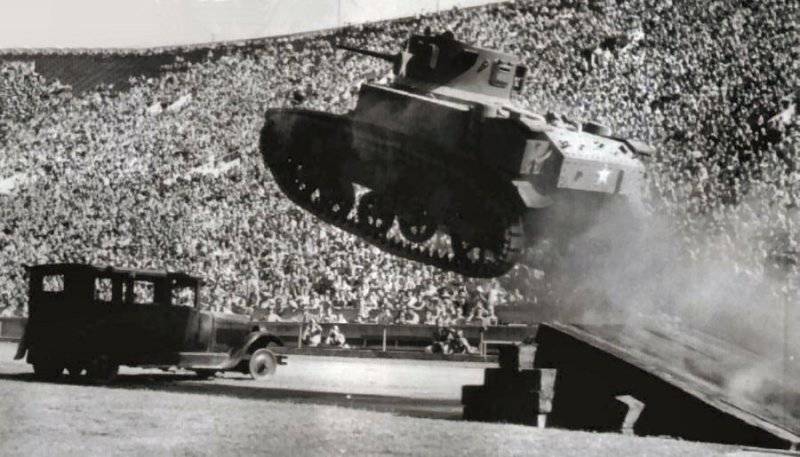 Perhaps the whole
history
development of computer gaming software, no game has not received such a large-scale distribution in a short time and did not use such megapopularity as a game
World of Tanks
... This game is narrowly thematic and attracts the attention of gamers from around the world because it implements a carefully thought-out framework. This game has been known for a long time as an arcade driving simulator.
tank
battles. At the same time, users are attracted not even by the fact that the game has the ability to shoot from tank guns at enemy vehicles, but the fact that it all looks especially realistic. High-quality graphics and exact correspondence to the technical parameters of the tank vehicles of the Second World War make it possible to realize their game tasks in the most acceptable version for the player.
One of the countries whose armored vehicles can be chosen in the game today is the United States. The game has the opportunity to choose light American armored vehicles for maneuvering on the ground and delivering unexpected blows at the enemy. One of these tanks is the "Stuart" - model M3. The mass of this tank is only 12,7 tons (with ammunition). American "Stuart" was produced in the period from 1941 to 1944 years. During this very short time, the United States was able to release more than 23 thousand "Stuarts", which allowed to bring this light tank in the book of records in terms of production.
Despite the fact that the release of M3 was completed back in 1944, these tanks then for a long time allowed to solve combat missions in different countries of the world. The Americans, as you know, are still businessmen, and therefore they simply sold outdated equipment both to their allies and to those states that were not particularly loyal to Washington. As a result, the light "Stewarts" even reached the East-Azit region, the Gulf of Siam and here were in service with local armies until the beginning of the 90-x. This is also a kind of record.
It can be stated that the M3 tank, which was produced in the USA, is one of the most successful business projects in the entire 20 century. He brought huge profits to manufacturers and allowed him to develop American tank building.
The most amazing thing is that "Stewart" and today is working on making a profit. In particular, its use as a technique in various computer games is associated with payments to the authors of the project compensation. Copyright first.