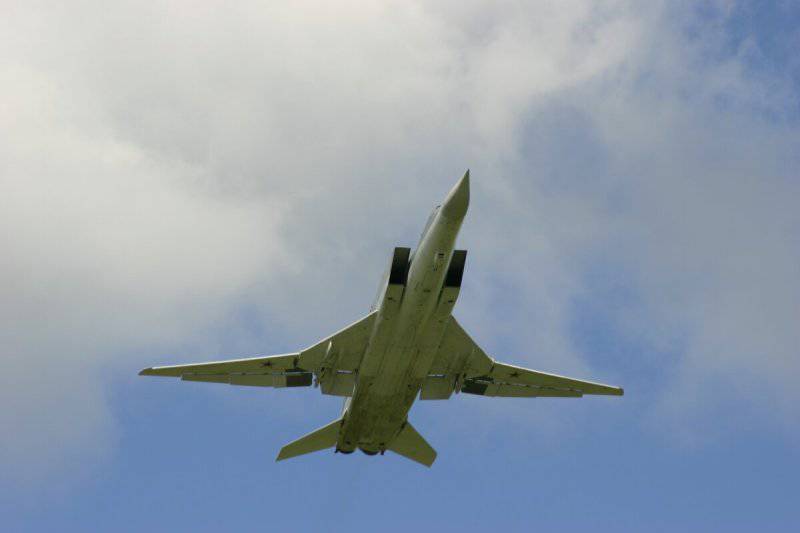 INTERFAX-AVN - Information from a number of media outlets that Russia can ship a batch of Tu-22М3 long-range bombers to China seems doubtful, Vasily Kashin, an expert at the Center for Strategy and Technology Analysis, told Interfax-AVN on Wednesday.
"At present, the delivery of new Tu-22М3 bombers to China, reported by the media, is hardly physically possible. Production of these aircraft was discontinued in 1993 and was no longer resumed. Nor are the NK-25 engines installed on this aircraft. The resumption of production of these aircraft after a break in 20 years, if it is technically possible at all, will require huge investments and many years of hard work, "said V. Kashin.
So he commented on the information of a number of media that China can buy 36 Tu-22М3 in Russia for $ 1,5 billion.
"Rumors about the sale of Tu-22М3 bomber by Russia to China appear on the Chinese Internet and Western media regularly over the past 10 years. As far as we know, China has previously shown interest in these aircraft, but negotiations did not lead to a result, "said V. Kashin.
According to him, "Russia could technically supply the Chinese only the old Tu-22М3."
"But even in this case, significant repair and retooling works would be required for compatibility with Chinese weapons systems, communications, control, etc. And even in this case, China would have an old aircraft with old engines with very significant costs," - said the expert.
He noted that "the project looks all the more doubtful, given that China is currently implementing a program to produce upgraded H-6K bombers, under which large-scale purchases of D-30KP2 engines in Russia are made."
"Although the H-6K is based on an even older basic Soviet design (Tu-16), it has undergone a radical redesign, has a significantly increased range, modern cabin equipment and advanced onboard radio-electronic equipment. As a carrier of cruise missiles (which is the main function of modern bombers), it is hardly inferior to the old Soviet Tu-22М3, "said the expert.
Earlier, an official representative of the press service and information department of the Russian Federation Ministry of Defense for the Air Force told Interfax-AVN that the Russian Air Force had 100 missile-carrying systems Tu-22М3.
"Today, the Air Force has more than 100 missile carriers Tu-22М3 in service. Until 2020, they will be upgraded to modify the Tu-22М3М around 30 units, "he said.
Tu-22М3 aircraft participated in combat operations during the Afghan war. "Restrictedly, Tu-22М3 took part in antiterrorist operations in the North Caucasus and in the Georgian-Ossetian conflict in August 2008," said a spokesman for the Russian Defense Ministry.
In operation, the Tu-22М3 can be used with more than ten weapon variants. Moreover, the transition from one version of weapons (missile, bomber, or mixed) to another is provided in operation as soon as possible. Conducting tactical flight exercises using Tu-22М3 in various regions of the country showed that the aircraft can be operated from operational aerodromes with minimal expenditure on the preparation of equipment and weapons.
"All this makes it possible to effectively use the complex in any theater of operations, in various latitudes and climatic zones, both at the base and at the operational airfields," the official representative of the Ministry of Defense said.
The first flight of the Tu-22М3 made 35 years ago, 20 June 1977 year. After completing the flight test program, the Tu-22М3 was launched from 1978 onwards into mass production, which was discontinued in 1993. Since 1991, under the program of small modernization of the serial Tu-22M3, a new flight navigation system and rocket control system have been introduced
weapons
, said the representative of the Ministry of Defense.