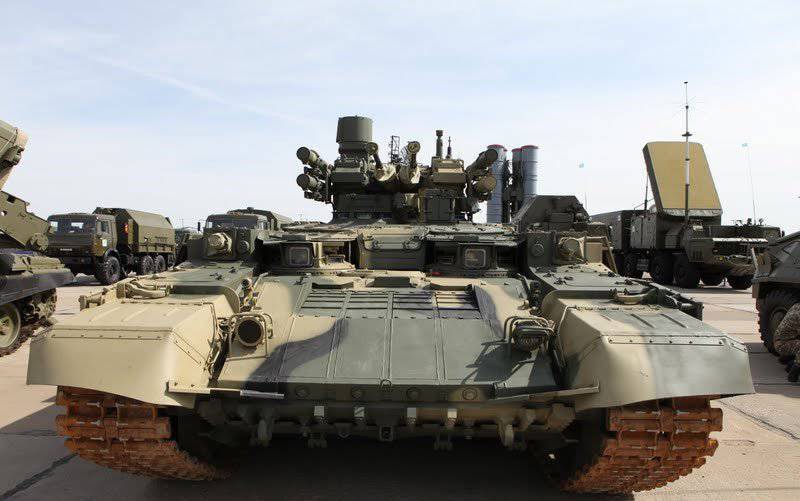 BMPT "Terminator" (Russia, Uralvagonzavod) at the international exhibition of weapons and military equipment "KADEKS-2012". Photo courtesy of Scientific Research Institute of Steel
During the Battle of Grozny, Chechen fighters completely defeated
Tanks
Russian Federation. Snipers pierced the thin armor of military vehicles from the roofs. At that time, Russia had not yet used anti-personnel armor, and the BMP-2 could not raise the guns high enough to fire back. Therefore, Russia began developing the "Terminator" - an armored support vehicle designed for military operations in urban conditions. About it
writes the GIZMODO edition
.
The BMPT (tank support combat vehicle), nicknamed the Terminator, is a new Russian armored vehicle designed to support tanks, mainly in urban environments. Its main task is the destruction of enemy infantry.
BMPT can change the tactics of hostilities and significantly improve the effectiveness of tank units. It is reported by Military-Today.
It is a universal anti-personnel ground vehicle capable of handling multiple targets. It is expected that BMPT will go into service in the Russian Army in the next few years.
Three units of a tank support combat vehicle were delivered to Kazakhstan, which is currently the only user of the BMPT.
The machine is protected by passive and dynamic armor. Active armor has small charges between the sheets of armor, which detonate when hit by ammunition. Inside, the machine is equipped with a Kevlar pad, which protects from the scattering of fragments when cracking armor.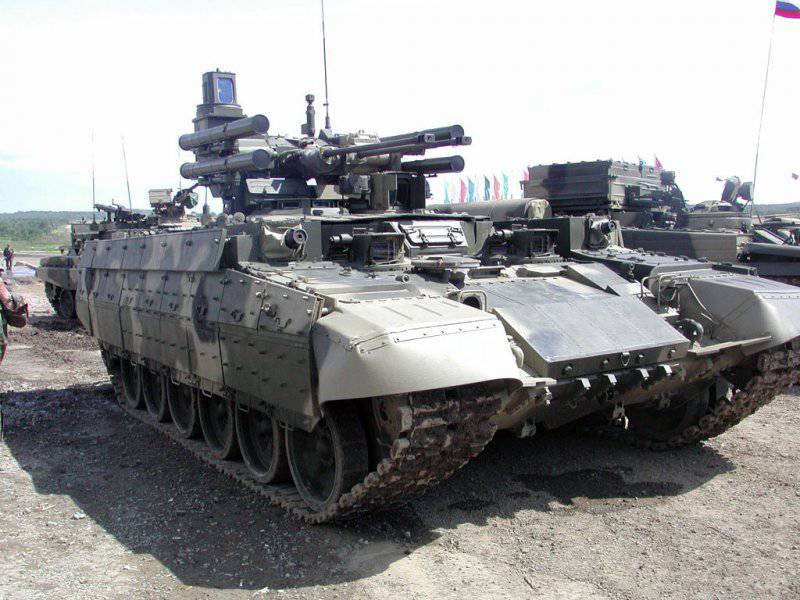 BMPT (Tank support fighting vehicle) "Frame 99" - Terminator.
The machine is also equipped with anti-WMD protection and an automatic fire extinguishing system. Thus, the BMPT protection is equivalent to the protection of the main battle tank. The terminator has a new tower with weapons installed on it. The machine is armed:
two 30 millimeter cannons

two remote-controlled grenade launchers AGS-17D or AGS-30

four ATRAK "Ataka-T"

twin machine gun 7,62 mm

30mm guns have a double feed system and can use a wide range of ammunition, including armor-piercing tracer, fragmentation tracer, high-explosive fragmentation and armor-piercing sabots.

Missiles "Attack-T" can be equipped with a tandem or high-explosive (thermobaric) warhead. The maximum range of these missiles is 5 km. A combat vehicle can attack three targets simultaneously, as each weapon works independently of others.



The BMPT computerized fire control system is based on proven components of the main battle tank T-90.

It gives the opportunity to hit targets in day and night conditions. BMPT operates on the main battle tank chassis T-90, equipped with a new multi-fuel diesel engine B-92C2, developing 1 000 l. with.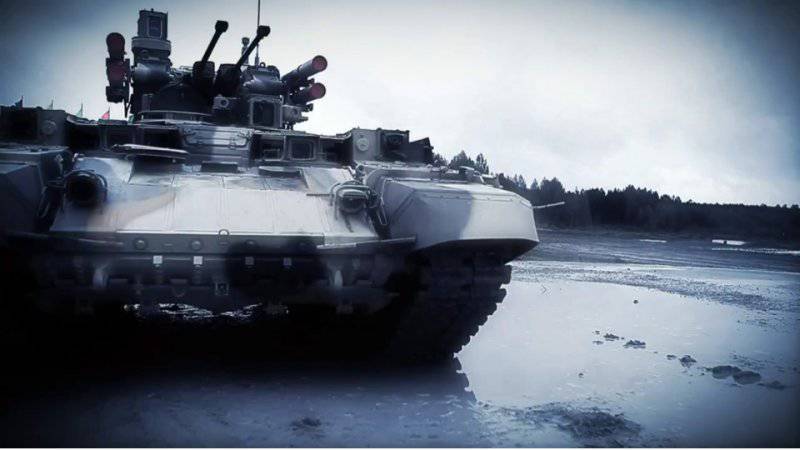 In the future, BMPT may be equipped with a B-99 diesel engine capable of developing 1 200 l. with.

In addition, the Terminator has an auxiliary power unit, which ensures the operation of all systems when the main engine is turned off.